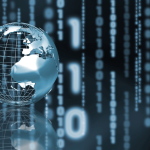 A weekly wrap up of interesting news about virtual worlds, virtual goods and other social media.
Ubisoft Files Lawsuit against BEP Music over Music Game
Publisher Ubisoft has filed a $1 million lawsuit against BEP Music LLC in Superior Court claiming that it created an iOS versions of a popular Wii game, which its client refused to acknowledge as per a licensing agreement the two companies entered into in June of 2011.
Judge dismisses ex-Arizona State football player from Ed O'Bannon lawsuit vs. NCAA
A federal judge today dismissed former Arizona State football player Ishmael Thrower from the Ed O'Bannon lawsuit brought by ex-athletes against the NCAA, EA Sports and College Licensing Company over the commercial use of their images and likenesses.
Harrods targets teens with fashion push
Luxury department store Harrods is partnering with online community Stardoll as part of its strategy to target a younger audience of fashion fans.
Zynga Just Shut Down Boston Office, Laid Off 100+ Employees From The Ville And Bingo Teams In Austin
Possibly trying to hide the grim news by announcing it during Apple's event, we've just independently confirmed that Zynga has shut down its Boston office and laid off 2/3s of the employees in its Austin office, including cuts to The Ville and Bingo teams. We've now confirmed the initial report from Justin Maxwell. We've also just heard Zynga may have an all-hands meeting this afternoon.
Boarding pass barcodes 'can be read by smartphones'
A vulnerability in US domestic airline boarding pass barcodes could allow travellers to bring unauthorised items on board, says a security expert.
Utherverse nabs a patent on scalable virtual worlds that can host unlimited users
Utherverse is announcing today that it has won a patent to build a "scalable" virtual world, or one that can support an unlimited number of players in a single region of an online place. That could allow virtual worlds to achieve a critical mass for events like a convention or a concert.
Zynga Makes Its First Move Into 'Real Money' Games, Partners With Casino Gaming Giant Bwin.Party
I've a feeling we're not in Farmville anymore. Zynga announced today its first concrete move into "real money" gaming, in other words, gambling-oriented games that let people both win and lose actual cash with each other.