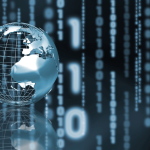 A weekly wrap up of interesting news about virtual worlds, virtual goods and other social media.
Beyonce Still Can't Nix Video Game Suit, Appeals Court Says
A New York intermediate appeals court on Thursday affirmed a lower court ruling that pop singer Beyonce could not nix a suit alleging she violated a contract by abruptly pulling the plug on a multimillion-dollar video game development deal.
Video Game Co.'s Award Doubled To Over $9M In IP Battle
A North Carolina federal judge on Wednesday more than doubled a $4.5 million jury award Epic Games Inc. won against another video game developer, finding Silicon Knights Inc. deliberately copied code for Epic's game engine and then initiated "a prolonged coverup."
Consumers find social media increasingly trustworthy
In line with ING's ambition to be at the forefront of developments in social media, ING is today presenting the study 'Impact of social media 2012 (#SMING12)' based on a survey among 1,500 Dutch consumers. The survey shows that consumers find social media increasingly trustworthy. 65% said they find the information posted on online media to be trustworthy. 40% of consumers find posts made on social media to be trustworthy.
HoneyBaked Granted Social Media Discovery in EEOC Suit
A magistrate judge in Colorado has granted HoneyBaked Ham Co.'s request for discovery of social media accounts, text messages and emails of a class of women in the U.S. Equal Employment Opportunity Commission's' sexual harassment suit against the company.