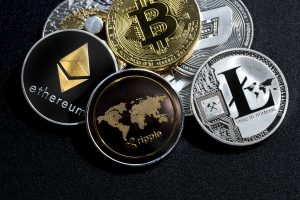 With bitcoin prices rising from the dead over the last few weeks (up nearly 25% from a December 14 low), there's a degree of renewed excitement regarding blockchain and cryptocurrency. But as general public interest rises and falls, the steady process of creating useful applications and systems for distributed ledger technology continues. The issuing of new patents is one observable part of this process, and as such, it's worth noting that trading platform tZERO, a portfolio company of the e-commerce giant Overstock, was recently awarded a patent outlining how it may merge legacy trading systems with cryptocurrencies and digital asset technology.
Issued last Thursday, the patent covers blockchain-based methods and systems that would be able to receive orders to trade "digital transactional items" (e.g., securities, tokens, digital shares, cash equivalents, and digital assets) from broker dealers and then translate the orders into crypto orders on a digital exchange.
For individuals and businesses still trying to determine just where and how this most hyped of technologies could affect them, this means there is now a patented blockchain platform (expected to formally launch later this year, assuming all approvals are in place) where you can trade anything and everything, including digital assets, cryptocurrencies, tokens for real estate or other business ventures, and quite possibly your favorite stocks that you have watched implode over the last few months (e.g., AAPL, AMZN, NFLX, etc.). More importantly, you can do it without fear of being hacked, robbed or cheated (or so the argument goes—no system is immune to criminal activity). Combined with the recent news that nine big Wall Street firms plan to form a stock exchange called MEMX that will bypass heavyweight exchanges like the NASDAQ and NYSE (with their own non-blockchain trading platforms), you can finally have a real recipe for change as to how financial products will be listed and traded in this country over the next few years.
Even for those who are not cryptocurrency enthusiasts or blockchain junkies, there's good reason to stay tuned and track the progression of tZERO's trading platform and Wall Street's new push. It's expected that these efforts will push bitcoin prices and the discussion surrounding blockchain back to the forefront of financial news this year. It will also likely keep the SEC fairly busy in the coming months (assuming the government is still not shut down).