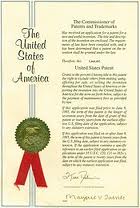 YES! One of the often cited reasons for not pursuing patents
is that they take too long to obtain. In response to this concern, the
US Patent office has implemented a procedure that enables applicants to
make a request, when an application is field, to expedite examination of the application.
Based on recently published statistics, the vast majority of these
requests are being granted (if submitted properly) and cases are being
allowed within 11 months from filing (assuming they are patentable).
In fast moving spaces such as social games, mobile apps and social
media, this procedure can be very effective to rapidly obtain much
needed patents.