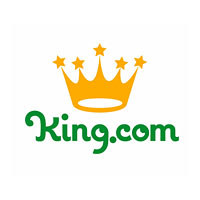 King.com, maker of some of the most popular Facebook and mobile games, filed a complaint in the Northern District of California Tuesday, claiming competitor 6Waves cloned King's Pet Rescue Saga and Farm Hero Saga games in developing its own Farm Epic and Treasure Epic titles.  King is also the maker of "Candy Crush Saga," which is currently the most popular Facebook game.  
King alleges a number of similarities that it claims go beyond "the product of two games working within the same genre."  For example, similarities between Farm Hero Saga and Farm Epic allegedly include the "highly similar tutorials;" a similar "yellow-gold 'Goals' banner before each level; the "highly similar placement of exactly 5 boosters (the first of which is a shovel) [] with functionally similar boosters being earned in a similar order;" that both games "introduce these boosters at the center of a yellow starburst graphic;" and the layout of the game map including that "the nodes used to represent the individual levels in the map are substantially similar, including a green three-dimensional disc with contraposed placement of a level number and stars-earned per level."
King also alleges a number of similarities between Pet Rescue Saga and Treasure Epic, claiming that even though "6Waves chose not to copy the exact theme of Pet Rescue Saga in Treasure Epic, its copying of Pet Rescue Saga's copyrighted expression is, in many ways, even more brazen."  Including similar allegations to those above, King also noted that both games include "an irregular, off-centered design with some blocks pointing straight ahead, some to the right, and some to the left;" that the tutorials "are all but identical in appearance, progression, text, and placement on the screen," including that a "similarly shaded turquoise-blue pop-up banner appears with a character often on the left-hand side of the banner raising their left hand and giving instruction;" and the fact that "In both games, the first time a trapped pet or lost treasure, respectively, is introduced is at Level 4" and "Both games also employ special 'bomb' blocks that explode and destroy surrounding blocks. Again, both are introduced in Level 11."
King included a number of side-by-side images comparing the various elements of the games in question.
6Waves denied the allegations in a statement by spokeswoman Sharon Lau to Law 360, claiming that "Puzzle solving games and themes like farming and jewels are not unique and have been created by many other companies.  Such popular gameplay and themes cannot be copyrighted."
Recall that 6Waves was also sued for cloning last year – a point that King does not fail to mention.  In 2012, Spry Fox accused 6Waves of cloning Triple Town (which 6 Waves had access to under an NDA) in creating its own Yeti Town game.  There, after the court denied 6Waves' motion to dismiss, the parties settled, with Spry Fox gaining all of the Yeti Town assets.
King has sued for preliminary and permanent injunctions, actual damages, and 6Waves' profits.
Copying within the games industry is prevalent. Some people attribute this to the fact that this is just the way it is and has always been within the industry. This is often premised on the notion that the "idea" for a game is not protectable. But as the game market grows, so to do the losses from copying suffered by the game innovators.