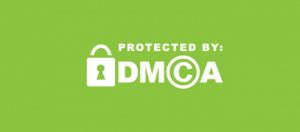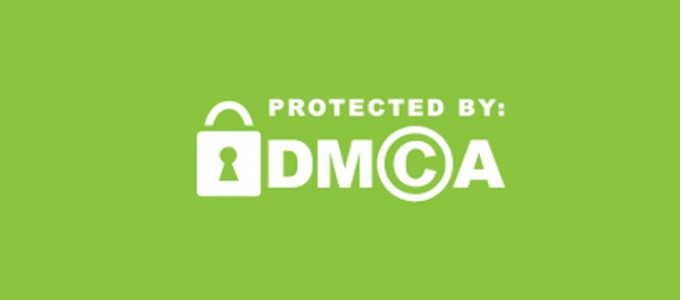 It is unlikely that when Stephanie Lenz posted a home video of her children dancing to Prince's "Let's Go Crazy" on YouTube, she could have anticipated that, nearly a decade later, she would be seeking U.S. Supreme Court review in connection with that video. In Lenz v. Universal Music Corp., Ms. Lenz sued Universal Music Corporation for taking her video down from YouTube pursuant to a takedown notice sent to YouTube. That was in 2007. Universal claimed that the video violated their copyright in the "Let's Go Crazy" song. As we previously discussed, the takedown notice is a provision in the Digital Millennium Copyright Act (DMCA) that allows copyright holders to require a service provider, like YouTube, to "expeditiously" remove copyright-infringing content in order to avoid any liability for the infringement. Critics of this provision complain that it is often abused by corporate copyright holders to unjustifiably take down content that might otherwise constitute fair use. Ms. Lenz sent a counter notification to YouTube claiming fair use, and the video was subsequently reposted weeks later. Nonetheless, Ms. Lenz sued Universal for misrepresentation based on a little used provision of the DMCA and sought a declaration that her use was non-infringing. That provision, or Section 512(c)(3)(A)(v), requires that for the takedown notice to be effective, the copyright holder must have a "good faith" belief that use of the content is not authorized by the copyright holder, its agent or the law.
The U.S. District Court for the Northern District of California, in denying Universal's motion to dismiss Ms. Lenz's claim, held that copyright holders must consider fair use before issuing takedown notices. Subsequently, the judge denied both parties' motions for summary judgment, and the parties cross-appealed to the Ninth Circuit. In September 2015, the Ninth Circuit agreed with the district court that copyright holders must consider fair use of the copyrighted material before they send a takedown request. Unsatisfied, Ms. Lenz has recently sought review to urge the Supreme Court to use an objectively reasonable standard for considering fair use as opposed to the subjective standard set forth by the Ninth Circuit. Universal is also seeking review, arguing that a takedown notice does not require a fair use assessment and that Ms. Lenz lacked standing to bring suit as her video was restored to YouTube long before she filed the complaint.
Meanwhile, another case involving the DMCA was poised for review by the high court. In Capitol Records v. Vimeo, Capitol Records and EMI filed suit against the online video platform provider Vimeo claiming that videos on Vimeo's platform infringed copyrights in their music. Vimeo sought protection through the DMCA safe harbor provided in Section 512(c) arguing that it was a qualified online service provider. The provision requires the service provider meet a number of requirements for safe harbor, including that it:
does not have actual knowledge that the material or an activity using the material on the system or network is infringing;
in the absence of such actual knowledge, is not aware of facts or circumstances from which infringing activity is apparent; or
upon obtaining such knowledge or awareness, acts expeditiously to remove, or disable access to, the material.
During the course of litigation in the U.S. District Court for the Southern District of New York, discovery revealed emails from Vimeo employees that suggested to Vimeo users that unofficially and "off the record," it was okay to post copyrighted material. A central issue was whether Vimeo had "red flag" knowledge or actual knowledge of the infringing material and, if not, whether it was aware of facts or circumstances from which infringing activity is apparent. Of the many videos at issue, the district court judge opined that the jury should decide whether Vimeo had the red flag knowledge. The judge did not find that the evidence was clear enough to support either party's summary judgment on the red flag issue and thus denied both parties' dispositive motions.
On appeal, the Second Circuit stated that for a service provider to have red flags of infringement, "the service provider must have actually known facts that would make the specific infringement claimed objectively obvious to a reasonable person." So it would seem that the generalized evidence that Vimeo's employees might have encouraged infringement would not meet such a standard as it is not directly tied to any of the specific videos at issue in the suit. Further, the Second Circuit explained that the "reasonable person" has no special expertise in music or copyright law and thus:
The mere fact that an employee of the service provider has viewed a video posted by a user (absent specific information regarding how much of the video the employee saw or the reason for which it was viewed), and that the video contains all or nearly all of a copyrighted song that is "recognizable," would be insufficient for many reasons to make infringement obvious to an ordinary reasonable person, who is not an expert in music or the law of copyright.
It was also found that Vimeo did not have willful blindness to infringement that could justify imputing to Vimeo knowledge of the specific infringements. The case was remanded back to the district court for reconsideration on the red flag issue but, in doing so, stated:
Vimeo is entitled to summary judgment on those videos as to the red flag knowledge issue, unless plaintiffs can point to evidence sufficient to carry their burden of proving that Vimeo personnel either knew the video was infringing or knew facts making that conclusion obvious to an ordinary person who had no specialized knowledge of music or the laws of copyright.
As things stand, if red flag knowledge requires knowledge of the specific infringement at issue and facts that would show obvious infringement to an ordinary person with no expertise in copyright, it will represent a substantial hurdle for plaintiffs alleging such knowledge to overcome.