Zynga and Facebook revised their two year-old agreement that provided special terms to Zynga as compared with other game companies publishing via the Facebook network. Going forward Facebook will treat Zynga with the same rules as it applies to all other game developers. These revisions prevent Zynga from driving gamers from Facebook to Zynga.com. This provision benefits Facebook as it allows Facebook to keep such gamers on the Facebook network. Facebook is also now free to develop its own games, but has said "We're not in the business of building games and we have no plans to do so."
Zynga benefits from the revision by having more latitude to expand Zynga.com, its own gaming network. Additionally, Zynga is no longer required to display Facebook ads or use Facebook credits.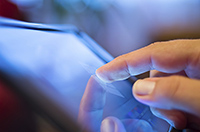 Facebook and Zynga are both spinning this as a positive.
Facebook stated: "We have streamlined our terms with Zynga so that Zynga.com's use of Facebook Platform is governed by the same policies as the rest of the ecosystem. We will continue to work with Zynga, just as we do with developers of all sizes, to build great experiences for people playing social games through Facebook."
Zynga stated: "Zynga's mission is to connect the world through games. In order to do this, Zynga is focused on building enduring relationships with consumers across all platforms from Facebook and Zynga.com on the web to tablets and mobile. Our amended agreement with Facebook continues our long and successful partnership while also allowing us the flexibility to ensure the universal availability of our products and services."