Game Business & Legal Affairs Conference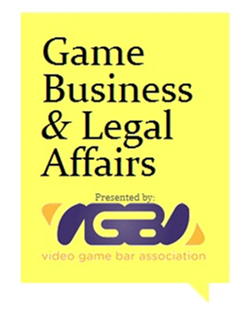 Sean F. Kane will be a featured panelist at the upcoming Video Game Bar Association's inaugural Game Business & Legal Affairs conference. The conference will provide an in-depth analysis of the prevalent and pertinent legal and business issues within the video game industry.
Sean will be serving as a panelist during the "Adventures in Finance" session which will take place on Tuesday, May 21st at 9:00am.  Working capital drives development, and this panel looks at the finance landscape, including new trends and legal details for crowdfunding, raising venture capital, structure of exits, and where tax credits for development and research can be maximized across an organization.
The panel will include the following:
MODERATOR
Steve Goldstein, Chair, Interactive Entertainment and Video Games Practice at Stubbs Alderton & Markiles
PANELISTS
Justin Bailey, VP of Business Development at Double Fine Productions
Sean F. Kane, Attorney at Pillsbury Winthrop Shaw Pittman
Mark Stevens, Partner at Fenwick & West