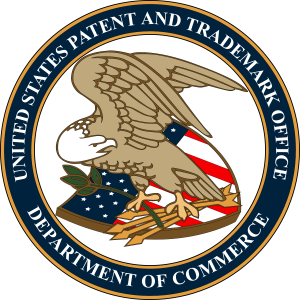 The President's January 23, 2017, executive memorandum implemented a federal hiring freeze. The U.S. Patent and Trademark Office (USPTO) is one of those agencies affected by the President's memorandum. While such a hiring freeze may not have an immediate impact on patent application pendency and/or examination quality, due to the relatively high attrition rate of the patent examining corps, the examination timeline and quality may be affected in the future. In particular, technologies having greater upfront value, including internet-based technologies and platforms, and clients relying on patent portfolios for valuation will be most acutely impacted. As illustrated below, the pendency backlog may inevitably increase and the examination quality suffer.
As of January 2017, there are approximately 546,702 patent applications awaiting a first office action by a patent examiner. More specifically, technology center (TC) 3600, which handles patent applications related to business methods, has a backlog of approximately 80,038 patent applications, and TC 2100, which currently handles software-related patent applications, has a backlog of approximately 53,479 patent applications.
Further, there are approximately 8,179 patent examiners at the USPTO. More specifically, TC 3600 currently has an examining corps of approximately 1,051 examiners, while TC 2100 has an examining corps of approximately 871 examiners.
Meanwhile, the USPTO reported a patent examiner attrition rate in 2016 of approximately three percent, which amounts to approximately 250 patent examiners. As with any examiner attrition rate, if the examining corps is not replaced, the patent examination output and the pendency backlog may increase.
Let's take a closer look at the potential numbers in play. On average, 16 months elapse between the patent application filing date to the date a first office action is mailed by the USPTO. More specifically, TC 2100 takes an average of 20 months to issue a first office action while TC 3600 takes an average of 17 months to issue a first office action. Some art units (AU) within these technology centers have estimated times to first office action of over 40 months. For example, for AU 2195, which handles patent applications related to electrical computers and digital processing systems such as virtual machine task or process management or task management/control, that amounts to 41 months. For AU 3622, which handles patent applications related to data processing such as financial, business practice, management, or cost/price determination, the average time is 55 months. As such, a reduction in current staffing levels in these technology centers may result in increased patent application pendency.
Furthermore, TC 2100 and TC 3600 have been responsible for a majority of unpatentability determinations under 35 U.S.C. § 101 in light of recent case law (e.g., Alice Corp. v. CLS Bank International). Due to a lack of clear examination guidance for analyzing subject matter eligibility under Alice and its progeny, the inevitable rise in patent application pendency, and the patent examiners' production requirement, applicants might see a decline in examination quality in the future.
Obviously, only time will tell how measurable the actual impact of the federal hiring freeze on patent examination will be. Nonetheless, given the potential shift in the ratio of examiners available to patents awaiting examination, applicants may want to consider whether it's wise to incorporate additional time into their respective patent prosecution timelines.