"Be careful what you post." This may be the most obvious of social media commandments. Yet, it's also true that it's difficult to control the degree of public access to photos and messages posted on a social media platform, and one never knows who may be reading or monitoring your posts.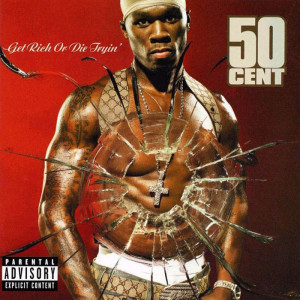 Rapper Curtis James Jackson III, better known as 50 Cent, is learning this the hard way. 50 Cent filed for bankruptcy back in July 2015 amidst litigation over a sex tape. In the lawsuit, Lastonia Leviston alleged 50 Cent violated her privacy by posting a sex tape of her online without her permission. Jurors agreed and ordered him to pay $5 million to Ms. Leviston. A week after the verdict, 50 Cent filed for bankruptcy protection.
However, since the bankruptcy filing, 50 Cent has posted several photos of stacks of cash—in $100 bills. There is a photo of himself in bed covered in the bills, a photo of stacks of the cold hard cash in the refrigerator, and a photo of the stacks being used to spell out "BROKE." These photos were seen by Ms. Leviston and two other claimants in the bankruptcy case to whom 50 Cent owes a combined $29 million. The claimants raised the issue with U.S. Bankruptcy Judge Ann M. Nevins. The claimants also noted a post by the rapper on Instagram that stated: "My crib is almost finished in AFRICA. I'm gonna have the craziest housewarming party ever." Judge Nevins has now ordered 50 Cent to show up in court to make sure he has been forthcoming and transparent with all his creditors. Not that anyone should condone hiding money after filing bankruptcy, but this incident serves as a reminder that what you post online is highly visible and can be used against you.
As we wrote in an earlier post on the role of traditional discovery roles in "newer" platforms, social media content can be discoverable in litigation and has been used in many cases. Even selecting certain privacy settings will not guarantee that the content you post on social media will not be discoverable. Thus, while social media platforms allow users to select the extent with whom they share their network, posts and photos, there remains a tension between what users perceive as "private" content (based on settings used to control who they share information with) and the fact that all content that is relevant to a particular lawsuit may be discoverable.
To put it even more simply: It's probably not a good idea to brag about—and show—all your money while in the midst of bankruptcy proceedings. As 50 Cent is finding out, your creditors may be "Patiently Waiting."