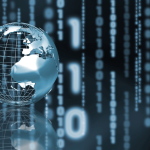 A weekly wrap up of interesting news about virtual worlds, virtual goods and other social media.
Amazon Enters Social Gaming Market
Amazon is entering the social gaming market just as two companies that pioneered the space, Facebook and Zynga, are struggling to figure out better ways to make money.
Gaming Industry Haunted by Safety Concerns
It's never been a better time to be a game developer. It's also never been more complicated. When building games, founders must keep young players safe – and stay within the law.
Zynga Builds Lobbying Presence on Gambling
Zynga Inc. has begun investigating in state and federal lobbying efforts around gambling with real money, even as the social gaming firm predicts the U.S. will not be an initial market for the potentially lucrative new line of business.
$1 Million Each Year for All, as Long as Tribe's Luck Holds
The financial success of the 480 members of the Shakopee Tribe – whose ancestors 150 years ago were hunted down, slaughtered, and eventually exiled from Minnesota – derives from their flourishing casino and resort operation, which on weekends swells the population of their tiny reservation to the size of a city.
Online Gambling: What's the rush?
Internet betting may be the future, but that doesn't mean Maryland legislators should rush into legalizing it.
Bingo! Facebook Gambles On Games Using Real Money, Not Credits, To Engage Users
For the last three quarters, Facebook has been struggling to move the needle on its payments business, but today a new game has launched that could provide a clue to how that could change that in the future: the social network has, for the first time, allowed a gaming app on its platform that allows users to play with real money — not Facebook Credits. Called Bingo & Slots Friendzy, the app is an extension of the Jackpotjoy.com franchise from Gamesys, and will be available in the UK only, and only to users over the age of 18.