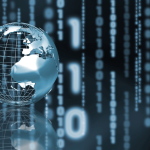 A weekly wrap up of interesting news about virtual worlds, virtual goods and other social media.
Will States' Fight Against Sports Betting Ban Pay Off?
Two states, New Jersey and California, are competing in a growing-stakes battle of states' rights. The issue is the two-decade-old federal ban on sports betting. It has taken nearly 20 years, but finally there is some hope that things are about to change.
First real-money gambling app arrives on Facebook
Facebook has entered the world of online gambling after the first real-money bingo and slots app was launched on the site today. The Jackpotjoy Bingo and Slots Friendzy app has been created by developer Gamesys and is open to players in the UK over the age of 18.
NCAA To Hand Over Classified Docs In Player Antitrust Suit
A California federal judge on Monday ordered the National Collegiate Athletic Association to produce its media and licensing revenue reports in multidistrict litigation that alleged the organization and Electronic Arts Inc. violated antitrust laws by profiting from player likenesses.
The rise of the corporate app store
Businesses are taking to apps with their own stores.
Amazon Takes Aim at Zynga With Social Gaming Salvo
Amazon is joining Zynga in the social-gaming business, and just like the battered Internet game pioneer, it's turning to Facebook to play host to its first entry.
Facebook Ventures into Online Gambling
Facebook is venturing into the world of online gambling with the launch of its first application where punters can stake real money.
NCAA, Pro Leagues Sue NJ Officials To Block Sports Betting
Professional and collegiate sports organizations including the National Football League and the NCAA sued New Jersey officials in federal court on Tuesday to block the state from allowing sports wagering at its casinos and racetracks.