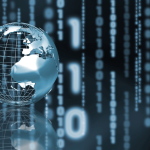 A weekly wrap up of interesting news about virtual worlds, virtual goods and other social media.
Zynga loses more execs, gains lottery partnership with Scientific Games
Social game developer and online poker hopeful Zynga made waves last month with its hiring of former 888.com exec Maytal Ginzburg, but more top execs continue to flee Zynga's floundering ship.
Social casino game market worth $1.6bn, doubled since 2010
Yesterday, analyst firm SuperData released a report stating that the worldwide social casino game market will be worth $1.6bn in 2012, and projects it to grow to $2.4bn by 2015. This shows that not only is there a sizable market for casino games in the social space, but that it should continue to grow rapidly as more players look online to play casino-style games.
Proposed US online poker legislation revealed
In the United States, a summary of The Internet Gambling Prohibition, Poker Consumer Protection and Strengthening UIGEA Act of 2012 legislation has been released outlining what future federal online gaming regulation could look like.
NYPD Releases Guidelines for Social Media Use in Investigations: Report
The NYPD has released a memo that lays out rules for using social media during investigations, but critics say the new guidelines raise questions about privacy issues, according to a report.
Friendster Founder Jonathan Abrams Launches Nuzzel: A Fast, Simple, Social News Reader
Jonathan Abrams, whose resume as a founder or co-founder includes the Founders Den startup workspace, event service Socializr, social bookmarking service HotLinks, and Friendster  is launching his latest startup today: Nuzzel, a site for browsing the news that your friends have shared on social networks.
Game on: new technology just the ticket
The internet is changing everything, including the wait in line to buy tickets.