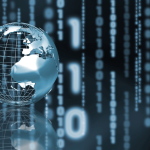 A weekly wrap up of interesting news about virtual worlds, virtual goods and other social media.
Police Embrace Social Media as Crime-Fighting Tool
We leave small clues about our lives all over the internet like fingerprints.
LinkedIn's Profit Growth Leaves Social Media Peers Trailing Behind
The past two days have been exciting for social media investors. On Wednesday, Yelp roared 22% higher, befuddling shorts expecting the expiration of its lock up would send shares lower. And, on Thursday, music purveyor Pandora jumped 14% following its earnings release.
Party conventions get social, with major social media ramp-up
Democrats and Republicans, for all their differences, are joining in the same revolution this political season.
Badgeville and Acquia Partner to Deliver First Gamification Platform Capability for Thousands of Drupal Communities
Badgeville provides first gamification platform solution to be layered on top of Drupal, driving better user engagement and a stronger community.
Internet Poker: Federal standards would benefit Nevada
Michael Gaughan's South Point Poker made history last week, becoming the first U.S. casino to be licensed to operate in an in-state, real-money poker website.
Wolfram Alpha Launches Personal Analytics Reports For Facebook
Wolfram Alpha, the "computational knowledge engine" that quietly handles a large number of queries from Apple's Siri, launched a new feature today that allows you to quickly get an overview of all your data on Facebook. The new report, says Wolfram CEO Stephen Wolfram, expands Wolfram Alpha's "powers of analysis to give you all sorts of personal analytics." The company plans to expand these reports with new features over time, but they already give you a pretty deep look at your Facebook habits.
Plank in GOP platform urges 'prohibition' of Web gaming
A plank in the Republican platform, approved earlier this week at the party's national convention in Tampa, Fla., calls for a "prohibition" on Internet gaming and reversing December's re-evaluation of the Federal Wire Act.