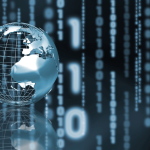 A weekly wrap up of interesting news about virtual worlds, virtual goods and other social media.
Video game tax break makes Quebec an industry hub
Sixteen years after Quebec's government made a conscious decision to make the province a hub for multimedia firms and put up the money to stoke their growth, the effort has spawned a thriving industry of about 50 companies publishing video games and 30 others making the tools that support them. Total employment in the sector tops 8,000 workers.
Zynga Claims Ex-Staff Member Took Trade Secrets to Rival
Online game developer Zynga Inc. on Friday went after a former manager in California court, accusing its onetime employee of breaching a contract by defecting to a competitor with valuable trade secrets concerning Zynga's product line and business strategies.
Beyonce's Deadline Claim Attacked in Video Game Suit
Pop singer Beyonce can't disavow a multimillion-dollar video game development contract because she kept negotiating long past the cutoff deadline she cited as her reason for pulling out of the deal, the developer's attorney told a New York state appeals court Wednesday.
NJ Moves Ahead With Sports Betting Law Despite Legal Battle
Forging ahead with legalized sports betting despite a lawsuit brought by professional sports leagues and the NCAA, New Jersey said Monday that it would begin accepting applications from racetracks and Atlantic City casinos to offer such gambling.
Zynga revs up mobile ads with Honda campaign
The "It Starts With You" advertising promo will offer in-game rewards to Words With Friends and Scramble With Friends players.
Investors Steering Dollars Away From Social Games Ever Since Zynga's IPO
Zynga's public offering 10 months ago marks the peak for social gaming investments, with venture capital moving sharply away from the sector ever since.
Fashion Industry Puts On Its Game Face
As fashion houses are presented with the ever-challenging goal of achieving and maintaining brand recognition, many are now attempting to engage consumers in both the real and virtual worlds. Gaming represents one nontraditional avenue that has undergone recent growth, as brands find value in connecting with existing and potential consumers through interactive online means.