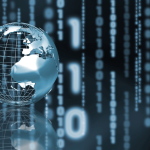 A weekly wrap up of interesting news about virtual worlds, virtual goods and other social media.
Will Asian online game publishers Nexon and NCSoft buy blockbuster publisher Valve?
Nexon and NCsoft, two major Asian online game companies, are reportedly in talks with U.S. gamemaker Valve to buy the company for more than $893 million, according to a major Korean publication.
Social Gaming to Reflect Real Money Gambling
A Newzoo trend report published in February 2012 that investigated casual social games certainly threw up some interesting results. Of the most significant figures to those trying to turn a profit through social games was the percentage of casual game players that were payers – in other words, users who were prepared to part with their hard-earned cash.
Zugara's virtual dressing rooms take the X factor out of online shopping
Zugara was granted a patent today for its augmented reality technology that creates virtual dressing rooms for online consumers. The Webcam Social Shopper seeks to alleviate the element of the unknown from online shopping by enabling consumers to virtually try on clothes.
Smartphone apps become 'surrogate therapists'
In the age when there's an app for everything, it's no surprise that there are a lot of smartphone tools out there claiming to help people cope. From informational resources to interactive mental wellness programs, there's plenty out there to choose from.
Facebook gift-giving moves from virtual to actual goodies
It's only September, but Facebook is already getting into the gift-giving spirit with a new feature that lets you send physical items such as cupcakes, gift cards, stuffed animals, and magazine subscriptions to your Facebook friends. The new feature, dubbed Facebook Gifts, recently started rolling out to profiles and is available only in the U.S. for now.