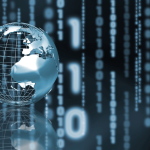 A weekly wrap up of interesting news about virtual worlds, virtual goods and other social media.
Social Casino Games Market Now Worth $1.6 Billion
The social gaming market is moving fast, as more companies take advantage of the growing online phenomenon. According to a new study by internet games research firm SuperData, the global social casino games market will reach $1.6bn in 2012 and grow to $2.4bn by 2015.
Nintendo's Wii, 3DS Targeted in Texas Patent Suit
Nintendo Co. Ltd. was sued Friday by a Texas company that claims the Japanese-gaming giant's Wii and 3DS gaming systems infringe one of its patents.
USPTO Head Defends Software Patents Amid Smartphone Wars
Patents on software are vital to the American economy and calls to abolish them are wrong, U.S. Patent and Trademark Office Director David Kappos said in a speech Tuesday that also belittled claims that the smartphone wars show the patent system is broken.
Buy Virtual Goods in Zynga Games, Give Non-Virtual Money to Charity
Buying a $1 virtual horse for your virtual farm in FarmVille or a $15 tower for your castle in CastleVille might go farther than you think for the next couple of weeks. Those virtual goods are being turned into tangible cash — cash that Zynga will be donating to Toys for Tots.