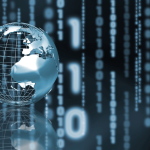 A weekly wrap up of interesting news about virtual worlds, virtual goods and other social media.
Union Facebook Page Not Picket Line Extension: NLRB Judge
A National Labor Relations Board judge ruled Wednesday that federal labor law did not require a union to disavow statements posted on its Facebook page by its members that threatened workers who chose to continue to work during a strike.
Parody New York Times Twitter Account Restored
You can't keep a good Twitter account down, it seems. According to Politico, the micro-blogging site has restored a New York Times parody account one day after it was pulled amidst complaints from the paper.
How to Account for a Virtual Good
U.S. market regulators are demanding more details about how companies account for virtual goods — the virtual clothing, food, tools or powers sold in online or in social media networks and games.
Zynga Takes Gambling Step in Nevada
Zynga Inc. has taken its first official step toward offering real-money gambling games in the U.S. by filing preparatory paperwork in Nevada, as the embattled firm maneuvers to take advantage of a shifting legal landscape.
In D.C., Social-Media Surveillance Pays Off
The local government in the nation's capital is paying hundreds of thousands of dollars to a startup to gather comments on Twitter, Facebook and other online message boards as well as the government's own website. The data help form a letter grade for the bureaucracies that handle drivers licenses, building permits and the like.
Zynga to Bundle Games with Cable TV
Social-games provider Zynga Inc. and Synacor Inc. reached an agreement to make Zynga game currency available to pay-TV and high-speed internet providers as part of their consumer bundles, a move that could reduce Zynga's heavy dependence on Facebook Inc.
Study Points to Videogame Popularity Among Boomer Women
A new study of more than 32,000 videogame players has found that women make up a solid majority of "baby-boom" gamers, aged 50 or more, and they spend far more time playing than their younger counterparts.
Netflix CEO Hastings Faces SEC Action Over Facebook Post
Netflix Inc. (NFLX) and Chief Executive Officer Reed Hastings said they may face a U.S. Securities and Exchange Commission civil claim over a July Facebook post that coincided with the stock's biggest gain in almost six weeks.
PokerStars In Talks to Buy Atlantic City Casino
Online poker company PokerStars is in talks to buy the troubled Atlantic Club Casino Hotel in Atlantic City, N.J., just four months after forking over $731 million to the government in order to settle fraud allegations, according to Friday news reports.
Facebook Says Teens Have No Personal Claims In Game Suit
Facebook Inc. on Thursday said a proposed class action alleging the company improperly profited from game credits unknowingly purchased by minors with their parents' credit cards should be tossed because the minors want to recover money paid from their parents' accounts but aren't seeking a remedy of their own.
FTC looks at mobile apps firms over child privacy concerns
An agency report shows that a majority of app developers may have violated laws aimed at kids' apps.
Opponents say ITU treaty threatens Internet freedom
The United States joined 20 other countries in refusing to sign a treaty that the objectors say will harm Internet freedom. The proposal was hammered out at an international communications conference that ended Friday in Dubai.
Guardian nixes its Facebook social reader, regains control over its content
After a year-long experiment that saw its Facebook "social reading" app gain more than six million monthly users – and then lose more than half of those after the network changed the ways those apps work – the Guardian has decided to take back control of its content.