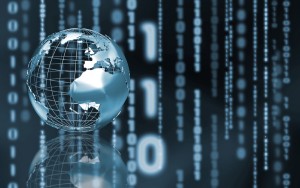 A weekly wrap up of interesting news about virtual worlds, virtual goods, and other social media.
Will Doctors Soon Prescribe Video Games?
How researchers are using computer games to treat pain, aging, ADHD, and other ailments.
5 ways the Postal Service could save money with Google Glass-type eyewear
Digital eyewear is far from cheap, but the devices might help the financially struggling U.S. Postal Service save millions of dollars each year.
Augmented and Virtual Reality To Hit $150 Billion, Disrupting Mobile By 2020
Virtual reality and augmented reality are exciting. There are amazing early-stage platforms and apps, but VR/AR in 2015 feels a bit like the smartphone market before the iPhone.
Big Investor Involvement Could Boost Bitcoin
Major players could reduce volatility and increase acceptance of virtual currency.
Teens, Social Media & Technology Overview 2015
Facebook is the most popular and frequently used social media platform among teens; half of teens use Instagram, and nearly as many use Snapchat.