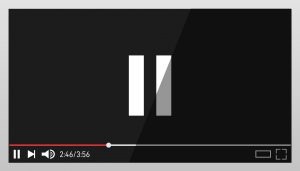 Just before Thanksgiving, Dave Chappelle posted to his Instagram account an 18-minute stand-up set titled "Unforgiven." As expected, Chappelle's fans ate it up, and the original video has been viewed more than six million times in the two weeks since its posting. Chappelle opens the set sharing stories and lessons learned from his start in comedy at the age of 14 before turning to a very public airing of grievances with Viacom over the streaming rights to the early-2000s Comedy Central hit Chappelle's Show, which Viacom owns and had recently started streaming on both HBO Max and Netflix.
The first episode of Chappelle's Show aired on January 22, 2003, more than two years before the birth of YouTube. Even if streaming 2020-style was not yet a gleam in Comedy Central's eye, it appears that the contract language assigning rights in Chappelle's Show to Viacom was broad enough to cover new ways of watching the show (including streaming the show on any platform Viacom chooses) and, importantly, provided that the resulting revenue would accrue to the studio and not the artist.
"You're not supposed to do this in my business," Chappelle acknowledges before giving his view on the deeply personal nature of the beef. "I am publicly flogging a network. … It doesn't feel good to be flogged publicly. Oh, believe me. I know. I know exactly how that feels. When I quit my show, they said I was crazy! … They said I smoked crack! … Now it's their turn." It's officially Festivus, everyone.
Disputes between artists and the studios, labels and publishers that control the rights to their works are certainly nothing new, though the steps that artists take in response are at times novel and creative. The battle between Prince (who Chappelle calls a friend in his set) and Warner in the 1990s over Prince's music and name resulted in Prince changing his name to an un-pronounceable symbol and being referred to as "the Artist Formerly Known as Prince."
In 2018, Paul McCartney settled a lawsuit with Sony/ATV Music over the copyrights to the Lennon/McCartney catalog, finally (perhaps) reclaiming what he lost when he was outbid by Michael Jackson in 1985. Similarly, author Clive Barker seems to have settled his lawsuit with production company Park Avenue Entertainment over the copyright to the cult horror movie Hellraiser. Both McCartney and Barker relied on a more traditional method of reclaiming rights—a provision in the Copyright Act of 1976 that allows authors to recapture their rights from publishers after a mandatory waiting period, usually 35 years.
This year, unable to successfully purchase the rights to the master recordings of her early works, Taylor Swift has begun re-recording her back catalog as an end-around. In fact, just last week a snippet of her re-recording of 2008's "Love Story" was used in Ryan Reynold's viral commercial for Match, which is the only commentary on the year 2020 that you will ever need.
Chappelle's approach is different.
In "Unforgiven," he takes a shot at his agent who told him that there is nothing he can do about the streaming of Chappelle's Show. After all, the contract Chappelle signed with Comedy Central years ago allows Viacom his "name and likeness in perpetuity throughout the universe." "Who the #&$! could possibly know what that means?" Chappelle riffs. "Oh, these contracts are crazy."
By posting "Unforgiven," Chappelle has decided that instead of legal action (at least for now), he will take the matter to his "real boss"—his fans. "I'm begging you," he pleads. "If you ever liked me. If you ever think there was anything worthwhile about me. I'm begging you. Please don't watch that show. I'm not asking you to boycott any network. Boycott me! Boycott Chappelle's Show! Do not watch it unless they pay me."
So rather than fight the contract, Chappelle turns the contract's "crazy" terminology on itself in a bit that ends in his call for a boycott—a move designed to threaten the value of those streaming rights and drive Viacom to the negotiating table. After all, the relative negotiating power of Dave Chappelle and Viacom is not what it was almost 20 years ago. No longer the "28-year-old expecting father that was broke" and desperately needing "a way out," today Chappelle is a comedy giant, powerful enough that at his request, Netflix (with whom Chappelle has a deal worth a reported $60 million) pulled Chappelle's Show from its streaming platform "just so [he] could feel better."
Whether Chappelle's gambit will work remains to be seen. But at Festivus, the Airing of Grievances is followed by the Feats of Strength, and Dave Chappelle versus Viacom is certainly a battle of heavyweights. As the late Jerry Stiller said, "Lets rumble!" Now where did I store that aluminum pole?
(UPDATE: Coincidentally, the day after we published this post HBO Max announced that it would also stop streaming Chappelle's Show at the end of this year, on December 31, 2020. We claim no responsibility.)
---
RELATED ARTICLES
(Un)making History: ETC, a 51% Attack and How to Change an Unchangeable Blockchain
Creators Take Care: SCOTUS Adjusts the Timing of the Copyright Registration Tango