A Chicago law firm has challenged Jay-Z and Kanye West, filing a class action complaint for violations of the California Business & Professions Code, fraudulent inducement and unjust enrichment in the Northern District of California. The complaint alleges that Tidal, a music streaming service owned by Shawn "Jay Z" Carter and Kanye West, was in financial straits earlier this year but that help arrived when Kanye West used his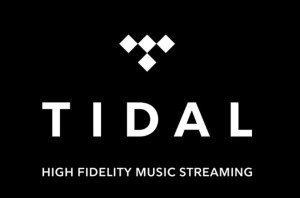 valuable star power on Twitter to encourage his followers to subscribe to Tidal by tweeting that his highly anticipated new album The Life of Pablo would only be available on Tidal. Mr. West also tweeted that the "album will never never never be on Apple. And it will never be for sale… You can only get it on Tidal." The complaint further alleges that subsequently "[n]ew subscriptions to the streaming platform skyrocketed, tripling its consumer base from 1 million to 3 million subscribers in just over a month." All would have been well except that Mr. West made The Life of Pablo available through Apple Music, Spotify and his own online marketplace a month and a half after its initial release.
The lead plaintiff, Justin Baker-Rhett, allegedly would never have handed over his social media credentials, other personal information, and $9.99 per month to Tidal if he knew the exclusivity would be so short-lived. The suit seeks to certify a class of all subscribers who signed up for a Tidal account during the month and a half that the album was only available on the service and demands actual and punitive damages as well as restitution. The complaint also requests that Tidal be ordered to destroy all the useful marketing personal information gathered from subscribers during the period and "cease all monetization efforts that rely on [customers'] personal data."
Many factors will come into play in assessing the merits of the case, including whether there was actual reliance on the tweet (after all, many music lovers today are subscribed to multiple music-streaming platforms), whether Mr. West had authority to bind Tidal, whether or not the subscribers got what they signed up for, and whether or not the subscriber information obtained was or is being improperly monetized by Tidal. The defense may also try to limit liability based on the user contract or terms of service (TOS). The TOS, includes a "No Warranty/Limitation of Liability" clause that attempts to insulate Tidal from any liability for representations about the service, the content available on the service, or information conveyed to the user through or by Tidal. In relevant part the clause provides (emphasis added):
The Service and the Service Content are provided on an "as is" and "as available" basis without any warranties of any kind. Supplier disclaims all warranties, including, but not limited to, the warranty of title, merchantability, non-infringement of third parties rights, and fitness for particular purpose. Supplier reserves the right to change functionality and content offered under the Service on an ongoing basis.
Supplier makes no warranties or representations about the Service or Service Content, including but not limited to their accuracy, reliability, completeness, efficacy, or timeliness. Supplier shall not be subject to liability for truth, accuracy, or completeness of any information conveyed to the user or for errors, mistakes or omissions therein or for any delays or interruptions of the data or information stream from whatever cause. You agree that you use the Service and the Service Content at your own risk. It is your responsibility to evaluate the accuracy, completeness or usefulness of any opinion, advice or other Service Content available through the Service.
In no event shall Supplier be liable for any damages whatsoever (including, without limitation, incidental and consequential damages, lost profits, or damages resulting from lost data or business interruption) resulting from the use or inability to use the Service and the Service Content, whether based on warranty, contract, tort (including negligence), or any other legal theory, even if we have been advised of the possibility of such damages.
We previously described how YouTube avoided a lawsuit through enforcement of a limitation of liability clause. While the facts of that case differ from the present facts, it will be interesting to see whether the defense here will try to enforce the TOS terms limiting liability, and those imposing a choice of law clause applying New York law. Regardless of the defense strategy pursued, this case is yet another reminder that statements put out on social media can bind you in a less than desirable way.