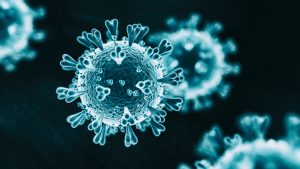 Think COVID-19 constitutes good cause to extend imminent court deadlines? Don't be so sure. Last Thursday, the Hon. Rodney Gilstrap, Chief Judge in the Eastern District of Texas, denied a joint motion to extend discovery cut-off and opening expert reports by 30 days in the face of COVID-19 concerns.
This patent infringement case, set for trial on July 7, pits Saint Lawrence Communications against Amazon. A docket control order issued in June of last year established March 30, 2020, as the deadline to complete discovery and serve opening expert reports. Last Monday, the parties filed a joint motion to extend that deadline by 30 days. The parties represented that five party witnesses who reside in the Seattle area remained to be deposed. Citing an order issued by the federal district court in Seattle indefinitely suspending in-person hearings, Amazon's corporate directive that all employees work from home and avoid nonessential travel, and the rapid spread and uncertainty of the COVID-19 virus, particularly in Western Washington, the parties asked for a continuance "in order to enable the fair and orderly completion of discovery while respecting the health, safety, and privacy of the impacted individuals and their families."
Judge Gilstrap was unpersuaded. In denying the motion, he pointed to the absence of official travel restrictions from governmental health agencies such as the CDC, and broadly stated that "the Court is not inclined to implement delays or grant continuances unless a party can put forward specific concerns backed by firm restrictions from a governmental/public health level or actual exposure." This, in Judge Gilstrap's opinion, strikes a balance "between the competing parameters of prudence and panic." Judge Gilstrap further opined that "[b]oth Parties are well-versed in the technological innovations that would remotely produce high-quality witness depositions[,]" but did not identify or suggest what those innovations might be. The Judge gave little credence to Amazon's work-from-home policy and employee travel restrictions, because "the Court cannot allow private corporate policies to control its docket or delay the discharge of justice."
Other courts have taken a different approach. For example:
The Second Circuit Court of Appeals has granted an automatic 21-day extension of all filing dates and other deadlines between March 16 and May 17.
The Central District of California has indicated that it will make reasonable accommodations and reschedule proceedings as needed.
The Northern District of Illinois has extended all civil case deadlines by 21 days and cancelled all hearings, trials and settlement conferences through April 3.
There are hundreds of courts—state, federal and specialty—spread throughout the country, and each is uniquely responding to the challenges, uncertainty and health risks attendant to COVID-19. Those with litigation pending, planned or anticipated are strongly encouraged to consult with competent counsel in the relevant jurisdiction to determine the impact COVID-19 is likely to have on cases. At Pillsbury, we have over 700 attorneys across the nation and abroad who can help you navigate the rules, procedures and orders in any jurisdiction.