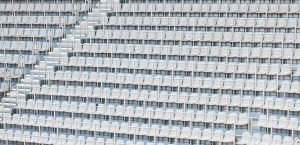 March often marks a new beginning—not just by Mother Nature—but also in sports. In the U.S., March brings the excitement of the NCAA tournament, Spring Training for Major League Baseball, and the ever-tightening playoff races for the NBA.
Yet, as the coronavirus has become a global pandemic, traditional sports of all types in the United States, including all NCAA championships, the NBA, the National Hockey League, Major League Soccer, and Major League Baseball have suspended play. And even events slated for the warmer months have been impacted, with the Masters golf tournament and the Boston Marathon being rescheduled. Even in a virtual industry like esports, leagues and gamers still met in person to compete, amassing large audiences. Following suit of almost every industry, they, too, have had to cancel several in-person tournaments, including the League of Legends Championship Series and PUBG's Global Series. The ESL has postponed a Dota 2 playoffs and will play virtually. Europe and Asia have experienced similar sports shutdowns as governments have tried to limit the spread of the virus.
Esports and Streaming—A Solution for Indoor Boredom
In the current environment where people are working remotely, schools are closed, and social distancing is becoming second nature, streaming services have become even more crucial. As a result, online gaming has set new records of engagement. Audiences are on the mission for ways to entertain themselves and easily accessible gaming titles are boosting revenues unexpectedly. Forbes reports just this past weekend "Steam, the most popular digital PC gaming marketplace, reached new heights Sunday, drawing a record 20,313,451 concurrent users" while Counter-Strike: Global Offensive, broke "its all-time peak" with "1,023,2290 concurrent players, topping its previous peak last month by a million."
As communities continue to take action to isolate themselves and flatten the curve of the pandemic, it isn't just people playing more games, but more and more people are tuning in to watch their favorite games as well. CNET reports that in some cases esports viewership has doubled. The sport might also pick up a few new fans and gamers who have more time on their hands with the indoor confinement.
Moreover, AdWeek reports that esports may not only be able to continue operating in a way that traditional leagues cannot, but that there may be an opportunity for esports to fill the void left by the shutdown of traditional sports leagues. Many fans already watch esports competitions on Twitch.TV and YouTube, but with the loss of the NCAA tournament Turner, CBS and ESPN may very well turn to gaming and esports to provide critical programming.
Advertisers, brands and sponsors should be able to leverage this tremendous opportunity to provide some much-needed distraction and entertainment for esports' growing fanbase.
---
RELATED ARTICLES
Three Recent Partnerships by Riot Games Showcase the Potential of Organization Sponsorship Deals