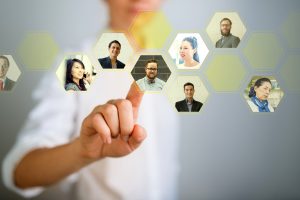 In the last decade, social media platforms have embedded themselves in the human resources function in companies worldwide. Companies like LinkedIn and Indeed have built empires based on clever deployment of social media to assist in the hiring and networking processes, even as human resource professionals use social media for more than finding the next great executive or software engineer to propel the business forward. Social media plays a key role in hiring, firing and all aspects of employee management and relations. Various studies and surveys have shown that up to 80% of all companies make some use of social media platforms in human resource decisions.
Fire Away
Starting in about 2013, courts began rendering decisions about an employer's reliance on an employee's social media activity to terminate the offending employee. In general, if the employer follows a well-established and well-articulated social media policy, courts have found that a violation of that social media policy is a legitimate, nondiscriminatory basis to fire an employee. In Rodriquez v. Wal-Mart, Inc. 2013 U.S. Dist. Lexis 3025 (N.D. Tex. 2013), the court dismissed the suit, holding that the terminated employee's claims of national origin and age discrimination were ill-founded because the termination occurred pursuant to Walmart's non-discriminatory social media policy.
Similarly, in In the Matter of the Tenure Hearing of Jennifer O'Brien, State Operated School District of the City of Paterson, Passaic County, +2013 N.J. Super. Unpub. LEXIS 28 (App. Div. 2013), a New Jersey appeals court affirmed the dismissal of a first grade teacher who was tenured under New Jersey law, because of comments she posted on Facebook about her students—a clear violation of the social media policy.
In both these cases, it was important that the employer had an existing social media policy that clearly expressed legitimate business interests of the employer which it was seeking to protect and without overly broad terms. Employers have a legitimate interest in preventing their employees from using social media platforms to:
disclose the confidential information of the business (of course many will and should have separate non-disclosure agreements with key employees);
complain about customers or clients of the business;
disparaging the business or how it is operated; and/or
harass or otherwise criticize fellow employees.
Finally, it is important to note that many states have enacted laws that protect certain categories of "off-duty" conduct. So, if an employee posts evidence of such off-duty conduct on social media it may be against the law in some states to take employment action based on those posts. This cannot be taken as a given, though—recently, the Colorado Supreme Court unanimously affirmed the lower courts' rulings that a business may fire an employee for being under the influence of medical marijuana, even if that use takes place off the job. (This serves as an important reminder that just because conduct is legal does not mean that it can't be the basis for an employment action.)
Adding Another Step, or Misstep, to the Hiring Process
It is now normal, if not standard practice, for companies to check a prospective employee's social media accounts at some point in the hiring process. What they find there can lead to controversial hiring decisions. Whether or not the information gleaned from review of an applicant's social media history is actually used in the hiring decision, the fact that the employer reviewed the applicant's social media account can serve as the basis of a discrimination claim. Iif something seen does cause the employer concern and results in a no-hire decision, the employer is in the position of having to defend its decision as one based on non-discriminatory reasons.
In Gaskell v. University of Kentucky, Dr. Gaskell was an astronomer who applied to be the director of UK's observatory. After a review of his social media activity revealed that he was a believer in intelligent design and did not fully subscribe to the theory of evolution, the university decided that such views were incompatible with holding the job of director of the observatory, despite that fact that Dr. Gaskill was well qualified in every other aspect for the job. Dr. Gaskill brought a claim asserting he was discriminated against based on his religious beliefs. The case was settled, with the university paying the prospective employee $125,000, but it would have been an interesting case to see tried to a decision. The university did not shy away from the reason it declined to hire Dr. Gaskill, and it was clear that the university learned about his views on evolution from reviewing his social media activity. The lesson here is that once an employer sees something on social media, it cannot be unseen.
Peer-to-Peer Problems
Social media opens up a new avenue for harassment and discrimination of and among co-workers. The internet is awash in stories of employees engaging in all manner of harassment against fellow employees using social media. The age-old work affair now has a new outlet by which to go sour. Stalking—both physical and virtual—has become easier than ever before. Basically, anything that can be done in or near the workplace can now be done online with an audience. The general rule that is emerging from recent court cases is that if the harassment on or via social media can be traced back to the workplace, the employer may be liable, especially if the employer had actual or constructive knowledge of what was occurring.
For example, in Isenhour v. Outsourcing of Millersburg, No. 1:14-CV-1170 (M.D. Pa. 2015), a female manager allegedly harassed a male subordinate by sexually explicit texts. The Court ruled that a jury could decide that the plaintiff was subject to a hostile work environment. In other words, the workplace extended to the online world. A post on Facebook can be a part of the workplace if the nexus is there. It probably goes without saying by now, but any good workplace discrimination and harassment policy should by its terms expressly extend to conduct on social media by and between employees. This is especially true for workplaces where use of social media is part of the job.
There are a host of other issues raised by use of social media by employees and by employers in human resources decisions. For example, the National Labor Relations Board is starting to hear and render decisions on contract and negotiation violations which are based wholly on social media activity. Suffice it to say that the coming years will reveal a variety of disputes based on the interface between social media and the workplace. This is just the beginning and the advent of AI will only further fuel the blurring of the workplace and cyberspace.