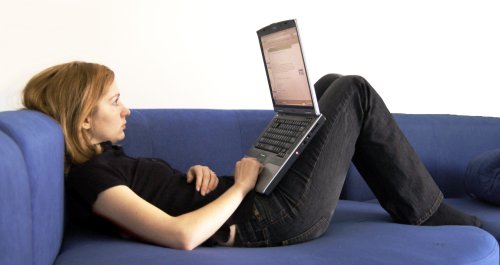 As use of social media continues to increase, so do concerns by employers regarding employee use of social media as it relates to the workplace. In response, many employers are drafting new or revised policies covering use of social media particularly as it pertains to confidentiality, privacy, intellectual property, and contact with the media and government agencies.
The Acting General Counsel of the National Labor Relations Board ("NLRB"), Lafe Solomon, has released a report on employer social media policies.  In many cases, some or all provisions of employers' policies governing the use of social media by employees have been found to be unlawful. Provisions are found to be unlawful when they interfere with the rights of employees under the National Labor Relations Act. Consider the following examples, which may be surprising.
In one case, the NLRB addressed an employer's rules on communication of confidential information via social media.  The employer's social media policy provided in relevant part:
If you enjoy blogging or using online social networking sites such as Facebook and YouTube, (otherwise known as Consumer Generated Media, or CGM) please note that there are guidelines to follow if you plan to mention [Employer] or your employment with [Employer] in these online vehicles . . . Don't release confidential guest, team member or company information. . . .
The NLRB concluded these rules were unlawful as they could chill the exercise of Section 7 rights (e.g., self-organization, collective bargaining, etc.) in violation of the National Labor Relations Act. More specifically, the instruction that employees not "release confidential guest, team member or company information" was interpreted as prohibiting employees from discussing and disclosing information regarding their own conditions of employment as well as the conditions of employment of employees other than themselves.
In another case, the NLRB focused on an employer's social medial policy for protecting company information, which provided in relevant part:
Employees are prohibited from posting information regarding [Employer] on any social networking sites (including, but not limited to, Yahoo finance, Google finance, Facebook, Twitter, LinkedIn, MySpace, LiveJournal and YouTube), in any personal or group blog, or in any online bulletin boards, chat rooms, forum, or blogs (collectively, 'Personal Electronic Communications'), that could be deemed material nonpublic information or any information that is considered confidential or proprietary. Such information includes, but is not limited to, company performance, contracts, customer wins or losses, customer plans, maintenance, shutdowns, work stoppages, cost increases, customer news or business related travel plans or schedules. Employees should avoid harming the image and integrity of the company and any harassment, bullying, discrimination, or retaliation that would not be permissible in the workplace is not permissible between co-workers online, even if it is done after hours, from home and on home computers. . . .
The rule prohibiting employees from posting information regarding the employer that could be deemed "material non-public information" or "confidential or proprietary" was found unlawful by the NLRB. This was chiefly due to the terms "material non-public information" and "confidential or proprietary" being vague and/or overbroad, and the associated risk of limiting Section 7 rights.
Some other trends in the guidance provided by the NLRB include that expression of opinions by employees is largely protected, and prohibitions on activities in social media used by unions for communication or organization are particularly safeguarded.  On the other hand, the guidance appears to enable employers to protect themselves against "rants" by individual employees, and to enforce important workplace policies (like sexual harassment, workplace violence, and/or other workplace policies) in employee use of social media.
As can be seen from the examples above, employers should work with counsel to carefully craft their social media policies to both protect their own interests while not impeding employee rights under the National Labor Relations Act.