Please join us on May 1-2 at the Neurogaming 2013 Conference and Expo :  where your mind and body meet game play.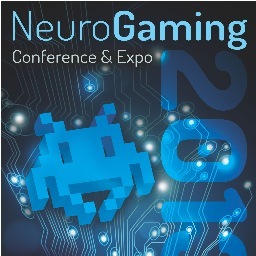 Over 50 companies involved in neurogaming

Coolest neurogaming technologies

Over a dozen mind blowing panels

Insight into how neurogame design work

 
Neurogame developers are using the latest emotional, cognitive, sensory and behavioral technologies to create radically compelling experiences to engage and entertain gamers worldwide. You'll experience everything from brain-controlled games to true augmented virtual reality experiences and even cognitive enhancing devices that send mild electrical pulses to your brain to improve concentration during game play, and so much more.
·         NeuroGaming 2013 Conference will bring together all the players from across the emerging neurogaming industry and beyond to share insights and visions.  Meet with the key people who are coming together for this first ever event including rock star CEOs, VPs of corporate development, venture partners, angel investors, VP Monetization, game designers, game producers, and more.
·         NeuroGaming 2013 Expo will let you get your hands and minds on all these amazing new neurogaming technologies.  We are bringing together all these cool technologies for you to play with in a floor expo that will blow your mind.
James Gatto will be moderating the first panel of the conference titled, "The Next Interface: Sensory Gaming Platforms" which is scheduled for 10:15am, Wednesday, May 1. The panelists are:
Stanley Yang, CEO and Founder, Neurosky
Anders Grunnet-Jepsen, Perceptual Computing Lead, Intel
Amir Rubin, CEO and Founder, Sixense Entertainment
Ali Israr, Immersive Gaming Lead, Disney Research
This panel will discuss how new sensory gaming technologies like gesture and voice control, brain-controlled feedback, haptic stimulation and other sensors, are transforming the gaming experience.