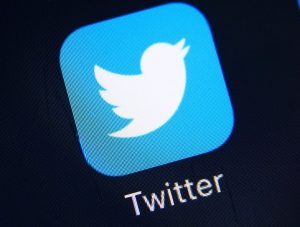 A California state appellate court sided with Twitter and put a halt to a lawsuit filed against the social media service by white nationalist Jared Taylor. In the lawsuit, Taylor alleges he was wrongly banned from Twitter in December 2017 when Twitter permanently suspended Taylor and his publication, American Renaissance, soon after it announced a crackdown on "violent extremist groups." In his lawsuit, Taylor claimed that the Twitter account suspensions violated several California laws, including one dealing with unfair business practices.
Twitter first sought dismissal of the case under California's anti-SLAPP law. Twitter argued the lawsuit implicated its First Amendment right to decide what content to allow on its platform and that the company has the right to suspend accounts at any time. During a hearing on the dismissal motion in June of 2018, the trial court judge questioned Twitter's lawyer about whether that position was consistent with prior statements by executives who had previously called the company the "free speech wing of the free speech party." The judge also felt that Twitter's position that it can suspend accounts at will may be "unconscionable" or too unfair to be enforceable. The judge ultimately rejected Twitter's bid to dismiss the suit and issued a formal order allowing the matter to proceed.
Twitter sought a writ of mandate from the appeals court—an extraordinary request which courts almost always refuse to grant. Yet, surprisingly, California's First Appellate District granted Twitter's request (and in fact did so without even first inviting a response from the plaintiff). The appellate court maintained that 47 USC 230 (Section 230), a federal law enacted in 1996 (otherwise known as the Communications Decency Act) protects Twitter from liability for decisions about what content to allow on the service. Section 230 has two key provisions: §230(c)(1) provides that websites are not liable for third-party content, while §230(c)(2) indictaes websites are not liable for their filtering decisions.
In its decision, the appellate court (correctly) treated the Taylor case as a Section 230 case. This is overall consistent with the modern legal trend post-Sikhs for Justice "SFJ", Inc. v. Facebook, Inc., 2015 WL 7075696 (N.D. Cal. Nov. 13, 2015). The appellate court viewed this as an issue involving users' posts as third-party content to Twitter, thus applying §230(c)(1) instead of §230(c)(2). The only 230(c)(1) element at issue was whether the claim treats Twitter as a "publisher." The appellate court stated that "California courts have held that a service provider's decision 'to restrict or make available certain material–is expressly covered by Section 230.'" (citing Doe II v. MySpace, Inc., 2009 WL 1862779 (Cal. App. Ct. June 30, 2009); Fields v. Twitter, Inc., 2016 WL 6822065 (N.D. Cal. Nov. 18, 2016); Riggs v. MySpace, Inc., 2011 WL 3020543 (9th Cir. July 25, 2011); Cohen v. Facebook, Inc., 2017 WL 2192621 (E.D.N.Y. May 18, 2017)). The appellate court also stated that "any activity that can be boiled down to deciding whether to exclude material that third parties seek to post online is perforce immune under Section 230."
Taylor argued that the unfair competition claim is based on Twitter's marketing collateral—mainly in an effort to avoid the applicability of Section 230. The appellate court responded that Section 230 protects publishing third-party content regardless of how plaintiffs plead the claim, stating: "[h]ere, the duties real parties allege Twitter violated derive from its status or conduct as publisher because petitioner's decision to suspend real parties' accounts constitutes publishing activity." Finding that Section 230 protected Twitter from such claims, the First Appellate District further instructed the lower court to dismiss the case unless it can better justify its ruling.
The Taylor ruling could have numerous significant legal impacts in this constantly evolving social media world. For starters, it demonstrates that Section 230 can apply to a social-media provider's marketing claims in relation to the publication of third-party content, even in situations where the claims are that the defendant (i.e., Twitter) allegedly violated its own promises regarding the publication of such content. The decision also shows how Section 230 applies to all claims of this nature, regardless of how artfully the plaintiff(s) plead their claims. Further, this appellate opinion is likely one of the first to cite to the California Supreme Court's ruling in Hassell v. Bird, 2018 WL 3213933 (Cal. Sup. Ct. July 2, 2018), with the appellate court treating that ruling as an endorsement of Section 230 and its broad applicability to such claims.
Finally, this decision continues the national trend of allowing third-party social media providers the right to determine the content that is disbursed through their medium. Plaintiffs such as Taylor essentially seek to remove Twitter's (or other social media providers') discretion of shutting down and/or removing anti-social content and trolls. This decision further solidifies the unfettered right of Twitter (and other social media providers) to determine which content may be promulgated through its services (and to remove content as it deems necessary).