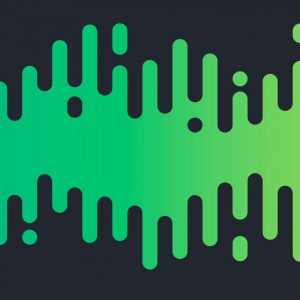 Music consumers love streaming services. The data surrounding subscriptions and revenue tells us so. Largely self-reporting systems, however, have made it more complicated to quantify that success. Can we trust companies to embrace transparency when their own interests rely so much on the numbers they are reporting?
Cue Tidal, a music and entertainment streaming platform launched and chiefly owned by Jay-Z. Tidal features millions of songs and videos in its catalog—often exclusive—and strives to connect fans directly with artists. From an onlooker's perspective, Tidal has made significant progress in its quest to reach power player status in an already saturated market. Users give it 4.6 stars on average in the Apple App Store with reviews praising the notable HiFi sound quality. Tidal just signed on to live-stream select performances from Hot 97's Summer Jam, the only service with rights to do so, and recently it formed a £1million partnership with Arsenal Football Club meant to further merge the areas of sports and music. The star power behind the brand has also probably helped.
Last month, however, Norwegian newspaper Dagens Næringsliv accused Tidal of falsifying streaming numbers, particularly for Kanye West's Life of Pablo and Beyoncé's Lemonade. Tidal does not often share its data publicly, but does make public its successes, claiming users streamed West's album 250 million times in its first 10 days in 2016. The issue? At that time, it claimed to have only three million subscribers. This suggests every single user played the album eight times a day on average; if this seems implausible, another scenario involves fewer users streaming the album even over eight times a day. With a run time of approximately one hour and six minutes, this is possible, but has been hard for many to believe. Similarly, Tidal claimed users streamed Lemonade 306 million times in its first 15 days, also in 2016.
Dagens Næringsliv based its reporting on research conducted by Midia, a British firm, that used data from the Norwegian University of Science and Technology (NTNU) to back up its findings. The data allegedly consists of song titles, timestamps, user IDs and country codes, many of which have been logged as duplicate entries. The newspaper asked an individual in Washington, D.C., whether she played tracks from Lemonade 180 times over a 24-hour span as the reports indicated. She did not believe this count to be accurate. Ultimately, the data implies inaccurate reporting, though Tidal insists it has remained honest with its users, employees and fans.
The questions surrounding Tidal are hardly unique among streaming companies, and this is not just an issue with internet-based companies—music, television and publishing industries in particular have long wrestled with how best to prove they have an audience and thus attract sales and advertising dollars. This is just the latest iteration of a longstanding quandary—whether large corporations can be trusted to self-report figures crucial to the bottom line.
Then there's the question of whether releasing false streaming data even matters? Yes, streaming data directly correlates with ad dollars and royalty payments. And consumer loyalty remains with companies they can trust, so from a PR standpoint, misreporting hits hard. Nonetheless, streaming data might be less useful than assumed, since users and artists can manipulate data, too, qualifying for accolades they would not otherwise receive. (Manipulating placement on the New York Times's Bestseller list, for example, is an art.)
Regardless, companies should be wary in releasing fabricated information to the public, as such conduct may subject them to a range of potential legal claims from consumers including, but not limited to, deceptive or misleading advertising or fraudulent misrepresentation. Ultimately, it will be interesting to see whether this story continues to haunt Tidal, or whether the company and subscribers can move beyond the concern.
Meanwhile, pay close attention to those figures released by your favorite streaming company. Or don't!