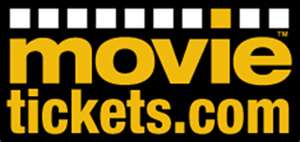 A court dismissed claims against online discount program
Webloyalty.com
and
MovieTickets.com
alleging that they deceptively enrolled plaintiff in a program that he would not have joined had he know the terms. The court distinguished these companies' disclosures from those
recently held actionable in the
Keithly
case. 
After the disclosures were presented to him, Plaintiff Berry took three
affirmative steps to accept the terms of the club membership. He entered his
email twice and clicked the 'Yes' button. The court further noted that right below the Yes button was a 'No thanks' button which he could have clicked to refuse membership. Additionally, the court found that at least five notices were provided to inform Plaintiff that his  credit card
would be charged.
The type of data-sharing arrangement between defendants, in which consumers are presented with
an offer from a third party following an online purchase, and through which they
are charged via the payment information they provided to the first website, has
come under scrutiny of legislators and regulators. This case highlights that with adequate disclosure, websites and offers companies can insulate themselves from liability for these types of claims.
A recently enacted law prohibits post-transaction third party sellers from charging consumers for
goods or services without the consumer's express informed consent.