In "The Case of Prince, a Dancing Baby and the DMCA Takedown Notice," we discussed the potential impact of the Ninth Circuit decision in Lenz v. Universal Music Corp., 801 F.3d 1126 (2015), a.k.a. the "dancing baby case," in which the appeals court held that under the Digital Millennium Copyright Act (DMCA), copyright holders have a "duty to consider—in good faith and prior to sending a takedown notification—whether allegedly infringing material constitutes fair use." However, in considering whether there is fair use, the court was "mindful of the pressing crush of voluminous infringing content that copyright holders face in a digital age." To deal with this reality, the court affirmed that computers may be leveraged to support the fair use analysis.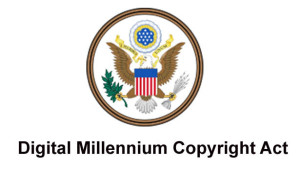 This month, the Ninth Circuit panel denied petitions from both Universal and Lenz to reconsider the decision en banc, but the court did amend its original opinion.
The court's earlier determination remains the same: copyright holders must consider whether a use of material constitutes non-infringing "fair use" before sending a DMCA takedown notice. The amended opinion also retains the determination that a victim of takedown abuse can vindicate her rights even if she cannot show actual monetary loss. However, the court removed from their original opinion several paragraphs that previously implied the use of computer algorithms and automated programs was sufficient for copyright holders to meet this obligation.
Of particular note are the following omitted passages:
"a copyright holder's consideration of fair use need not be searching or intensive";
"formation of a subjective good faith belief does not require investigation of the allegedly infringing content"; and
"the implementation of computer algorithms appears to be a valid and good faith middle ground for processing a plethora of content while still meeting the DMCA's requirements to somehow consider fair use."
While the Ninth Circuit has clearly established that fair use must be considered before a takedown notice is sent, that unfortunately is the extent of clarity on this issue. Belief of infringement remains at the copyright holder's subjective discretion, and any dispute of that belief will need to be decided by the courts on a case-by-case analysis. The amendment arguably raises the bar on what constitutes a good faith effort to consider whether a use is fair use. The omitted passages suggest that reliance on automated programs and filters alone may not be sufficient to make a good faith determination of fair use. While copyright holders may continue to incorporate computer algorithms to assist in determining instances of infringements, this recent development suggests something more may be needed to fulfill the good faith determination of fair use of copyrighted materials.
The decision was not unanimous—in his dissent, Judge Milan Smith criticized the majority for sending to the jury what he considers a clear case of fair use. Nonetheless, the legal standing of this particular dancing baby will now proceed to jury trial.