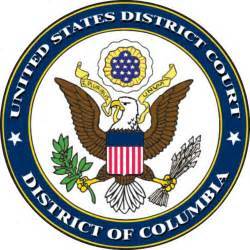 We've previously written about doxing and how it can be used by both vigilante social activists and malicious cyber bullies. Recently, in a first-of-its-kind ruling, the U.S. District Court for the District of Columbia concluded that white supremacists using social media to target and harass American University's first female African-American student body president were liable to her for over $725,000 in damages.
A Historic Event Quickly Turns Ugly
On May 1, 2017, one day after American University (AU) inaugurated Taylor Dumpson as student body president, a masked man hung nooses and graffitied bananas around campus, including near the student government offices. The culprit inscribed the bananas with phrases such as "AKA Free" (a reference to Dumpson's historically black sorority, Alpha Kappa Alpha) and "Harambe [the name of a DC area gorilla] bait".
After the media reported on this hate crime, Andrew Anglin posted an article critical of Dumpson on his neo-Nazi website, The Daily Stormer. Anglin also published Dumpson's name, photo, links to her Facebook account, and links to the AU Student Government Twitter account with which Dumpson was associated. According to the Southern Poverty Law Center, Anglin intends to intimidate people of color through fear. He has stated, "[f]ear. Now is the time for it … We want these people to feel unwanted. We want them to feel that everything around them is against them. And we want them to be afraid." So not surprisingly, after doxing Dumpson, Anglin then directed his minions to "troll storm" Dumpson. (Troll storms are coordinated campaigns by multiple individuals to inundate a target with unwanted communications sent over social media platforms, through the mail, and by phone).
Dumpson found her personal Facebook account and the Twitter accounts for AU, the AU Student Government, and the AU Student Government President overrun with racist messages. Brian Andrew Ade, Oregon student Evan McCarty, Anglin, and others frequently posted messages.
As a result, Dumpson feared for her life and suffered both physically and mentally. She resigned her position as AU student body president, dropped her minor, and lost 15% of her body weight in a few short months. She was diagnosed with PTSD, an eating disorder and anxiety. Dumpson felt constantly afraid, changed many of her routines to compensate for the fear she felt, had a hard time with her schoolwork, and shied away from an online presence out of fear of online trolls.
Dumpson Goes to Court
In April 2018, Dumpson filed a complaint against McCarty, Ade, Anglin and The Daily Stormer's affiliate, Moonbase Holdings, for interfering with her right to full and equal enjoyment of places of public accommodation and an educational institution, intentional infliction of emotional distress, and bias-related stalking. Ade, Anglin and Moonbase Holdings were served but failed to answer.
… and Settles with McCarty
McCarty, also a student, signed a settlement to resolve the litigation by dismissal on January 25, 2019. The settlement required McCarty to provide Dumpson a "written, sincere, and thorough personal apology, provide intelligence on hate groups and their doxing and other activities, and complete 200 hours of community service. The settlement also banned McCarty from engaging in doxing, trolling or other forms of cyber bullying. In a statement, McCarty's parents attested to their son's regret, confirmed that he no longer engaged with alt-right or neo-Nazi groups, and indicated that he was receiving counseling.
… and Secures a First-of-Its-Kind Judgment against Anglin, Ade and Moonbase
Since they never responded to the complaint, Dumpson moved for a default judgment against Ade, Anglin and Moonbase Holdings for their violations of the District of Columbia Human Rights Act of 1977 (DCHRA), D.C. Code § 2-1401.01 et seq. and for their intentional infliction of emotional distress. Defendants did not respond to Dumpson's Motion for Default Judgment. The Court determined that the defendants interfered with Dumpson's right to "full and equal enjoyment of public accommodation, specifically the AU campus" by creating a troll storm that prevented Dumpson from feeling safe and allowing her to freely access AU and its resources. The Court also held that Defendants' conduct was outrageous and intentionally designed to harass and inflict emotional distress and did actually distress Dumpson.
The Court concluded that under D.C. law, compensatory damages, punitive damages and injunctive relief were all appropriate remedies. Thus, the Court awarded $101,429.29 in compensatory damages, $500,000 in punitive damages, and $124,022.10 in attorneys' fees and costs. The Court also restrained Ade and Anglin from 1) communicating directly with Dumpson and 2) publishing any statements about Dumpson that are "(a) defamatory, threatening, intimidating, harassing, or bullying, (b) interfere with [] Dumpson's equal enjoyment of public accommodations; (c) incite unlawful acts; or (d) are otherwise unlawful." The Court also ordered Defendants to preserve all IP associated with The Daily Stormer until Dumpson fully collected the Court's judgment.
Conclusion
The Dumpson case marks the first time a court has ruled that racially motivated online trolling is a compensable offense when it ultimately obstructs access to a public accommodation. It presents an alternative theory for lawyers and judges considering similar issues. Kristen Clarke, counsel for Dumpson and president and executive director of the Lawyers' Committee for Civil Rights Under Law stated, "[t]his ruling should send a strong message to other white supremacists that they can and will be held accountable for hateful activity that constitutes unlawful discrimination, no matter whether it occurs online or in the real world."