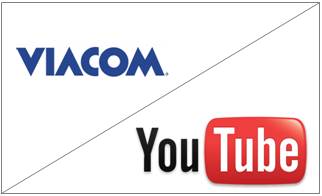 In one of the most closely followed cases involving the  digital millennium copyright act (DMCA), an appeals court punted one of the key issues back to the lower court. The key issue left open relates to what constitutes actual knowledge for purposes of the DMCA. In light of this decision there are some interim steps companies should take in the event that the lower court rules in favor of the copyright owner.  
On April 5th, 2012 the U.S. Court of Appeals for the Second Circuit issued an order in the ongoing case Viacom International Inc. et al. v. YouTube Inc. et al., vacating a lower court's summary judgment in YouTube's favor and remanding the matter back to the district court for consideration of whether YouTube had actual knowledge of the infringement alleged by Viacom.  The underlying ruling by the district court in June of 2010 had granted summary judgment and found that YouTube was not liable to Viacom for copyright infringement relating to various videos that were available on its site due to the safe harbor language in the Digital Millennium Copyright Act.
The current opinion by the Second Circuit based its decision in part on and referenced an internal YouTube report noting that clips of certain Viacom shows were available on the site, and that such content was "blatantly illegal".  The Second Circuit's opinion stated that "[o]n these facts, a reasonable juror could conclude that YouTube had actual knowledge of specific infringing activity, or was at least aware of facts or circumstances from which specific infringing activity was apparent".
Moreover, while the Second Circuit agreed with underlying district court's decision that only actual knowledge of specific and identifiable infringements bars a service provider from protection under the DMCA's safe harbor, it felt that the lower court erred by not addressing whether YouTube had engaged in "willful blindness".  The ruling directed the district court to consider if YouTube (1) made a "deliberate effort to avoid guilty knowledge," (2) had the ability to control the infringing activity, and (3) received a financial benefit from the infringing activity.
Ultimately, the Second Circuit opined that "we hold that summary judgment to YouTube on all clips-in-suit, especially in the absence of any detailed examination of the extensive record on summary judgment, was premature."  Given the online technology industry-wide reliance on the protections available under the DMCA, this case will continue to be one to watch.  Its impact could be far-reaching whichever way it is finally decided.   
Given the uncertainty regarding how this case will ultimately be decided, companies hosting user posted content should take reasonable steps to minimize any liability in the event the decision ultimately favors copyright owners. Contact us for more insights on how to do this.