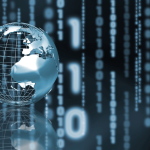 A weekly wrap up of interesting news about virtual worlds, virtual goods and other social media.
Social network LinkedIn reports stolen passwords
Business social network LinkedIn said Wednesday that some of its users' passwords have been stolen and leaked onto the Internet. LinkedIn Corp. did not say how many of the more than six million passwords that were distributed online corresponded to LinkedIn accounts. In a blog post Wednesday, the company said it was continuing to investigate.
Ubisoft Wants 'Assassin's Creed' Copyright Claims Offed
Ubisoft Entertainment SA asked a California federal court on Wednesday to kill an author's allegations that the video game maker's popular "Assassin's Creed" infringes a copyrighted novel, saying the writer's claims cover generic aspects of the stories that can't be protected.
Android Ruling A Sweeping Win For Open Source Software

A California judge's ruling Thursday that certain Oracle Corp. Java software cannot be copyrighted is an important vindication for accused infringer Google Inc. and open source software in general, but whether the decision will have broad ramifications for software copyrights remains to be seen, attorneys say.
City introduces private social network for neighborhoods

San Mateo is making Nextdoor, www.nextdoor.com, available to all San Mateo neighborhoods.  Nextdoor, the first private social network for neighborhoods, is designed to foster neighbor-to-neighbor and citywide communication. Starting now, San Mateo residents can use Nextdoor to create private websites for their neighborhoods where they can get to know their neighbors, ask questions and exchange local advice and recommendations. Topics of discussion on Nextdoor are as varied as local events, school activities, plumber and babysitter recommendations, disaster preparedness, recent crime activity, upcoming garage sales or even lost pets.
Smartphones, tablets threatening handheld video games

Smartphones and tablet computers are expanding the market for handheld video games and challenging traditional devices, forcing game developers to adapt to a rapidly changing landscape. Executives at the Electronic Entertainment Expo (E3) held this week in Los Angeles said the industry — long focused on generating blockbuster titles for PlayStation, Wii or Xbox 360 — are taking a new look at portable platforms.
World's Largest Multi-Stakeholder Virtual Care Community Launched by the Premier Healthcare Alliance

The Premier healthcare alliance's PremierConnect(TM) technology platform will be at the fingertips of more than 100,000 clinicians, supply chain leaders, hospital executives and other healthcare providers nationwide, allowing them to interact as one in communities of common interest.
Mary Meeker's Latest Stunning Presentation About the State of the Web

No one in the entire world is as good at summarizing the state of the technology business through slideshow presentations as Kleiner Perkins partner Mary Meeker. She's about to do it again at the All Things D conference.