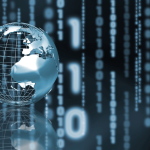 A weekly wrap up of interesting news about virtual worlds, virtual goods and other social media.
A turf war is breaking out in the videogame industry and, for once, it has nothing to do with Nintendo, Microsoft and Sony. This fight is taking place on smartphones with names like Gree Inc. and DeNA Co. –a pair of Japanese firms little known in the rest of the world despite being the two most profitable companies in mobile games–taking on Zynga Inc. and potentially Apple Inc. and Google Inc.
Electronic Arts to focus on freemium gaming
Electronic Arts will shift its business away from premium mobile game sales to focus on the freemium model, calling free-to-play titles "the norm" moving forward. "We started to see that freemium was coming in, and it took us a long time to move over," Electronic Arts Senior Vice President and Group General Manager Nick Earl said in an interview with All Things D. "In all candor, we are behind."
A Little 'Like' Can Mean Big Trouble
Workers of America, be careful what you "like" and post on Facebook. A U.S. district court in Virginia recently found that a sheriff's office employee "liking" a Facebook page was "insufficient speech to merit constitutional protection." Several former employees claim they were let go after the sheriff found out about their support for a political rival through a Facebook "like," among other actions.
YouTube IP Decision Gives 9th Circ. Pause On Veoh Ruling
The Ninth Circuit, which is considering rehearing its finding that Veoh Networks Inc. is shielded from Universal Music Group Inc.'s copyright claims, asked the parties Thursday whether it should adopt the standards set by the Second Circuit in its recent YouTube ruling.
As 'Gamification' Trend Grows, Badgeville Banks $25M.
More businesses are embracing the idea of using game techniques-such as awarding status, access and rewards-to influence behavior both inside and outside their enterprises. Betting that this "gamification" trend will continue, investors have poured $25 million into Badgeville at a pre-money valuation well north of $100 million.
Online Activities to be Recorded by UK ISPs, Draft Reveals
If you were scared that your online activity was being tracked and possibly analyzed, let us inform you that you were very much accurate in your suppositions. No, this is not one of those conspiracy theories you hear on the news so often. The United Kingdom online monitoring law just got published showcasing some disturbing facts. The paper is 123 pages long and is actually a draft of the Communications Data Bill.