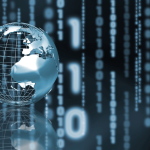 A weekly wrap up of interesting news about virtual worlds, virtual goods and other social media.
Twitter Drops LinkedIn Partnership
LinkedIn announced via a blog post on Friday that Twitter would no longer be partnering with the business-networking site to sync updates from one site to the other. This ends a partnership that began in 2009. LinkedIn users can still create updates on the site and click a button to share to Twitter as well, but the reverse is no longer possible.
Two Major Gaming Deals Just Went Down
Two pretty major announcements hit the gaming press Friday. And they have the potential to pretty much completely change the gaming industry. First off, Vivendi is selling off its majority stake in Activision Blizzard. It's unlikely they're going to find anybody to just buy the whole thing: AB is valued at $13 billion, and there's a very, very short list of companies who could afford it and who would be interested.
What Sony's $380M purchase of Gaikai means for future gaming hardware
Sony Computer Entertainment has been known for its iconic PlayStation hardware, including the PS3 console the PlayStation Portable, now called Vita. But does its future lie in proprietary hardware, or in a delivery platform that brings PlayStation games to any connected device? That's one possible implication of a $380 million acquisition of Gaikai, a Silicon Valley provider of gaming delivered through the cloud.
Health-care apps for smartphones pit FDA against tech industry
Three tries. More than two years. And roughly $150,000. That's what it took for MIM Software to get the Food and Drug Administration's clearance for a smartphone application that physicians can use to view MRIs and other medical images.
Xbox Class Sues Microsoft For Blocking Online Access
A California Xbox video game system owner filed a class action in Washington federal court on Friday accusingMicrosoft Corp. of breaching contracts with consumers by blocking access to its Xbox Live online service without issuing refunds for their subscriptions, purchases and credits.
Usher Wants a Virtual You to Dance at His Concert
Pop star Usher is looking for new backup dancers — virtual ones — for his upcoming London concert, which will be live-streamed June 11 from Hammersmith Apollo. Starting Friday, fans can create digital avatars of themselves to win the chance of becoming a choreographed dance square during Usher's performance of "Scream." American Express teases the interactive element in the above video, shared first with Mashable.