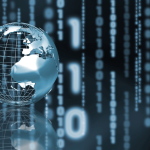 A weekly wrap up of interesting news about virtual worlds, virtual goods and other social media.
PokerStars Pays $731M, Acquires Full Tilt In DOJ Settlement
PokerStars will pay a total of $731 million and absorb fellow online gaming site Full Tilt Poker in order to settle the government's wide-ranging fraud allegations against the poker site, the company said on Tuesday.
FSU focuses on social media, university updates its policies
Florida State administrators want to make sure their student-athletes understand the importance of protecting their brand and the university's image each time they click into a social-networking page.
UK to Start Legally Enforcing Video Game Ratings
Europe's PEGI rating system this week became the single system for video game ratings in the United Kingdom. The change means customers shopping for video games in the UK will no longer see the government's BBFC ratings on titles. Instead, all games will carry a PEGI (Pan-European Game Information) rating designed to help consumers make informed decisions about which games they're buying.