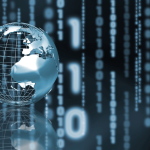 A weekly wrap up of interesting news about virtual worlds, virtual goods and other social media.
Google Wallet targeted in patent infringement suit
Google is the target of a new lawsuit alleging its Wallet contactless payment system infringes on a patent issued in late 2007.
Site Unseen: Schools, Bosses Barred from Eyeing Students', Workers' Social Media
This year several states have sought to block personal passwords from inquiring principals and bosses.
California Targets Mobile Apps For Missing Privacy Policies
Mobile app developers that don't post conspicuous online and in-app privacy policies will face $2,500 fine per download.
Girl Scouts Use Social Media, Mobile Tech to Break Cookie Sales Records
The ease of connecting with customers through email, texting and social media is one of the reasons the Girl Scouts are selling more cookies than ever before. Almost $800 million worth of Thin Mints, Samoas and other coveted flavors were sold during the 2011-2012 selling season.
Virtual worlds help autistic kids develop social skills
A new study has suggested that the benefits of virtual worlds can be used to help autistic children develop social skills beyond their anticipated levels.