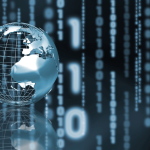 A weekly wrap up of interesting news about virtual worlds, virtual goods and other social media.
Cypress Hill Singer's Grand Theft Likeness Suit Put To Rest
A California appeals court refused Wednesday to revive a former Cypress Hill backup singer's suit claiming that his likeness was misappropriated in a Grand Theft Auto video game, ruling the game's creative elements transformed it into more than a mere imitation of the plaintiff.
VCs invest $150m in mHealth during Q3: YTD total hits $616m
In the third quarter of 2012, mhealth companies received $150.1 million in venture capital bringing the year to date total investment in the sector to $616 million according to data collected by Mobile Health Market News.
Feel The Force: Angry Birds Star Wars Tops U.S. App Store In Record 2.5 Hours, Says Rovio
Rovio's Angry Birds Star Wars mash-up launched yesterday — and took just 2.5 hours to reach the number one spot in the U.S. App Store. In a blog announcing the figure, the games maker noted that the speed with which its latest Angry Birds incarnation rocketed to the top of the chart beat all its previous records.
Twitter unintentionally resets some passwords trying to plug breach
Twitter reset some passwords in an attempt to protect members whose accounts may have been compromised by a hacker, but inadvertently reset a larger number of accounts than needed, the micro-blogging service said Thursday.