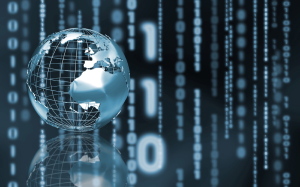 A weekly wrap up of interesting news about virtual worlds, virtual goods, and other social media.
Goldman a Lead Investor in Funding Round for Bitcoin Startup Circle
Goldman Sachs part of $50 million round that values Circle Internet at around $200 million.
Hands-on With Microsoft HoloLens: Augmented Reality That Doesn't Make You Sick
By knowing exactly where you are in your environment, the HoloLens software is able to position objects much more steadily, resulting in a more seamless user experience.
Treasury Penalizes Ripple Labs, in First Action Against Virtual Currency Exchange
Agency says Ripple failed to obtain license and follow anti-money-laundering rules.
Augmented Reality Might Fix Our Posture, Social Lives
"I think it's a natural evolution that we will all be wearing some lightweight, head-mounted display in the far future," Daqri VP of business development Brian Selzer said on a panel at the NeuroGaming Conference.