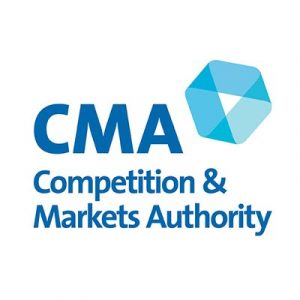 Be clear. Be open. Be upfront. That's what influencers need to do to build a following. But those same standards could just as easily describe the legal guidelines applicable to influencers Fall short, and influencers may violate the law.
As we've chronicled on this blog, influencers in the United States have been grappling with rules and regulations for a few years now. Back in 2015, Kim Kardashian heard from the FDA after she posted an enthusiastic endorsement (i.e., an advertisement) for a prescription morning sickness drug without disclosing that she was compensated for the post. In early 2017, the FTC announced that it had sent more than 90 letters to influencers and marketers, reminding them about the need for proper disclosures on social media. Later that year, the FTC brought its first action against influencers who failed to include proper disclosures in posts.
Across the pond, authorities are cracking down as well. In August 2018, the Competition and Markets Authority (CMA), the UK's primary authority for competition and consumer law, announced the launch of an investigation into social media influencers, many of whom were notorious for failing to properly disclose when a company paid them to post.
The next month, the CMA1 co-published "An Influencer's Guide to making clear that ads are ads" with the Committee of Advertising Practice (CAP), a consortium of advertisers, media owners, and agencies who are responsible for writing the UK's Advertising Codes.
Following the CMA's investigation, 16 celebrities and influencers, including Ellie Goulding and Rita Ora, formally agreed to include proper disclosures moving forward. Along with that came new guidance. Most importantly, influencers must:
Tell their followers when they're being paid or have been given or loaned an item
Be clear about their relationship with a brand or business
Not be misleading
"Past relationships matter too," the CMA urged. "Even if you don't have a current relationship with a brand, if there was a past relationship (or you received product loans, gifts and/or other incentives) people need to know about this. Only relationships within a reasonable period need to be declared: anything within the last year is likely to be relevant to followers."
The CMA also provided examples of practices that fail to meet their standards, including:
Tagging a brand or business in either the text, picture, and/or video of a post without additional disclosure
Using ambiguous language (e.g., "thank you, X brand" or "in collaboration with X brand") without additional disclosures
Using ambiguous hashtags, such as #sp, #spon, #client, #collab, or burying #ad or #advert among other text or hashtags
Disclosing sponsorship or brand affiliation only on the profile page without additional disclosure in the relevant post
The issue with each of those examples is that someone who sees an ambiguous disclosure may not even realize that it is a disclosure, let alone that the influencer is being paid to post. The CMA, just like the FTC, believes that consumers should know if someone's post is the result of a business deal.
Transparency is particularly important as influencers increasingly strive to appear genuine and authentic. Some people in the industry have even stopped using the term influencer, "finding it both misrepresentative and degrading," The Guardian reported. According to one business executive, agencies and marketers look for great talent, regardless of the "influencer" title.
When it comes to following the rules, however, who you are or how you identify yourself doesn't matter. Whether you're an influencer, spokesperson, sponsor, blogger or YouTube star, if you receive compensation for a post or tag—monetary or otherwise—you must make that clear to your social media followers.
In practice, what does that mean? Disclosures must be prominent, clear and easy to understand. "If you mislead your followers, you may be breaking consumer protection law, and could face enforcement action from the CMA, local authority Trading Standards services or the Department for the Economy in Northern Ireland," the CMA warned. "You might also break industry rules on advertising."
Influencers and brands who work with influencers must remember: clarity and transparency are key. Whether you're in the UK or in the United States, you must not mislead your audience.
---
1 Both consumer protection law and advertising law regulate influencer marketing. In addition to the CMA, the Advertising Standards Authority (ASA) ensures that marketing adheres to the Advertising Codes. The ASA monitors ads across all media channels and investigates complaints filed by consumers and other advertisers.
---
RELATED POSTS
Banging the Disclosure Drum: The Once Blurry Line between Advertiser and Influencer Continues to Come into Focus
Disclose or Else: FTC Steps Up Prosecution of Social Media Influencers