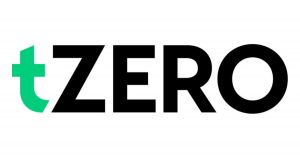 With bitcoin prices rocketing nearly 300% from trough to peak when COVID-19 lockdowns were announced in March 2020 and then relaxed in July 2020, I thought I would revisit a blockchain company we discussed earlier last year to see how it has progressed and been valued by the financial community: Overstock.
Now if you did not read my original post on Overstock, I basically explained how Overstock has stealthily ventured into the blockchain arena through its cryptocurrency subsidiary, tZERO, by patenting a digital security trading platform powered by blockchain technology where investors can trade digital assets in a system that is designed to ultimately rival traditional Wall Street stock exchanges. Since my original post, Overstock has surged several hundred percent—and if you were lucky enough to buy Overstock during the March 2020 COVID-19 stock market crash at roughly ~$4 you would have been sitting on a multithousand percent gain in August when Overstock traded as high as $127.
Setting aside Overstock's spectacular stock performance over the last year, many industry experts have also begun to take notice of Overstock's dedication to becoming a blockchain ecosystem pioneer. Indeed, just this summer, tZERO was recognized as Best Blockchain Solution of the Year by the Financial Technologies Forum and FTF News. So what has tZERO done over the last year to modernize and revolutionize Wall Street?
Well not much—yet. So far, there are only three digital securities (called tokens) that are currently traded on the patented tZERO platform. Two of the tokens are related to Overstock itself and tZERO, with the other related to Aspen Digital Inc., a Maryland corporation that owns the St. Regis Aspen Resort in Aspen, Colo. According to recent comments from Overstock's management, however, Overstock's ambition for tZERO's digital trading platform—to eventually replace many of Wall Street's powerful exchanges—does not stop with these three tokens, as the company continues to look to add more assets to tokenize (such as the Aspen Digital Inc. asset) and trade on the blockchain platform.
Therefore, keep an eye on Overstock and its subsidiary's efforts at revolutionizing capital markets over the coming years. As companies look for new and innovative ways to raise or access capital in the post-COVID-19 economy, use of Overstock's newly patented digital securities platform may be a viable option for smaller companies.
---
RELATED ARTICLES
Blockchain Goes Wall Street – New Issued Patent Covers Cryptocurrency Trading Platform