We recently wrote about a musician who got into some trouble with a court by using social media to flaunt images of hundred dollar bills after he had filed for bankruptcy. Now, an Atlanta-based rapper known as Rolls Royce Rizzy has been found to offend trademark laws through his use of social media. In January 2015, Rolls-Royce Motor Cars Limited and Rolls-Royce Motor Cars NA LLC (collectively, "Rolls-Royce") filed a suit against Robert Davis (aka "Rolls Royce Rizzy") for various claims, including trademark dilution, trademark infringement and unfair competition/false designation of origin under the Lanham Act.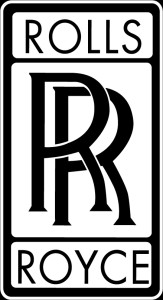 Rolls-Royce points to the rapper's use of his stage name to record and sell music, which he also advertises on various social media and online outlets. For example, the plaintiffs point to Rolls Royce Rizzy's YouTube channel, his selling of shirts that contain "Team Rolls Royce" through his online store, his use of images of the Rolls-Royce badge, and photos on Instagram that feature the name, including a photo of himself wearing the "Team Rolls Royce" shirt and a hat displaying the Rolls-Royce badge. The complaint goes on to allege that the company sent multiple cease-and-desist letters to the rapper asking him to stop using the stage name and discontinue use of their marks. Apparently, the rapper continued his use, prompting Rolls-Royce to file suit seeking, rather than money damages, a permanent injunction to enjoin Davis from using their trademarks. Rolls-Royce also asked the Court to order that Davis remove any such trademarks from his business and website.
When Davis failed to respond to the complaint, U.S. District Judge Kevin McNulty ordered a default judgment in Rolls-Royce's favor as to trademark dilution under federal and state law (Counts I and IV). The judge declined to grant plaintiffs judgment as to the remaining claims.
As to the trademark infringement, unfair competition and false designation of origin claims, the judge assessed a number of factors and found there was no likelihood of confusion caused by the defendant's use of the mark at issue. In particular, the opinion notes that despite Davis' use of a mark identical to plaintiffs' mark, "[t]he parties operate in entirely separate industries and offer dissimilar products and services. There is no evidence that the parties target their sales efforts to the same market segment, or that the parties use the same methods of promotion to target these consumers; in fact, the evidence tends to point in the opposite direction." The opinion also notes that because Rolls-Royce sells high-end luxury vehicles that are expensive (and notes "prohibitively so for most of the general public"), most consumers of these vehicles would exercise a higher standard of care than the average consumer and thus be less vulnerable to confusion by Davis' use of the marks. Interestingly, the Court pointed to Davis' poking fun about the litigation on social media as evidence that he did not intend to cause confusion about his relationship with Rolls-Royce. The Court also denied Plaintiffs' claim for unjust enrichment since there was no evidence that Davis has been unjustly enriched, and Plaintiffs were only seeking injunctive relief in any event.
The Court did, however, agree with Rolls-Royce that Davis' use of their marks blurs or tarnishes their marks and causes damage to the goodwill associated with ROLLS-ROYCE and the badge mark. The Opinion cites materials from Davis' social media accounts and promotional materials that "reflect language and imagery that could create negative associations with plaintiffs' products." For example, the marks were used to advertise a "booty shaking contest" hosted by Davis and other advertisements promoting his "hit singles" entitled "Gah Damn" and "Hoe in You." (In the wake of the decision, Mr. Davis has dropped the "Rolls" from his name, going by Royce Rizzy.)
While this case again shows that what you post on social media can and will be imputed to you, it also reminds us that whether such evidence will be used for and/or against you may be up to the judge to decide.