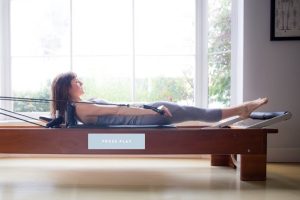 One doesn't have to look beyond Facebook posts, Twitter feeds or just text messages with family members to understand how COVID-19 is transforming established norms. With bedrock industries such as air travel, hospitality, food and beverage, insurance and traditional health care, ringing the alarm, it is easy to lose track of a trend that was gently and steadily growing and effecting real and positive change—the embrace of holistic health and wellness in the workplace. Not surprisingly, many of the wellness companies leading this change rely on congregation—in-person community-building—for their growth.
Given the real progress in effectively shifting corporate culture toward valuing mindfulness and holistic health—and how maintaining such health will be more important than ever in the current crisis—it makes the negative impact of the coronavirus on companies that focus on in-person wellness offerings all the more unfortunate.
Taking that into consideration, what can businesses in this field do in the short-term to protect their important service? First and foremost, make it as easy as possible for clients and consumers to give support. Almost by definition, the clients and consumers who value these businesses also value community, teamwork and hope. They will want to help if they are able.
Needless to say, websites are being overhauled at every level. Here are some key updates to take into consideration:
Communicate to consumers and advocate for your business. Explain the value it brings to the community, and reiterate its mission statement. Then explain the challenges your business faces during this time in a concise and direct way.

Ask for support. If making an investment in a gift card for future use when your business is up and running again will float current expenses, make that request directly. Make the purchase of that gift card an easy and straightforward process. If your business derives income from monthly memberships, ask your members to continue paying their full dues now with an offer to discount their monthly payment for a period once in-person offerings begin again.

Add value. Any value. Businesses focused on in-person wellness offerings may be at a loss as to how to offer in-kind value. In-kind value is not necessary at this time, but some value is. For example, exercise studios like Mind & Motion Pilates in Los Angeles have been exceptionally quick in transitioning from offering 5-10 in-person exercise classes per day to one to two online classes daily using Zoom or similar online platforms. Other traditionally in-person forums like schools have resorted to remote teaching via these platforms. The kinks are not entirely worked out, but some confusion or inconvenience is tolerable to community members who want to see their studio and teachers supported. In-person meditation groups, education seminars, and classes of almost any kind could potentially transition to such an online platform. Adding value, even symbolically, is most important if your business is completely or partially supported by membership dues. Clients and consumers will accept a reduction in value much more willingly than a complete loss.
The bright side for the holistic health and wellness industry is that these are products, services and missions that offer unique and vital value during this time of crisis. Existing clients and consumers do not need to be persuaded to support these businesses—they just need to be given the opportunity.