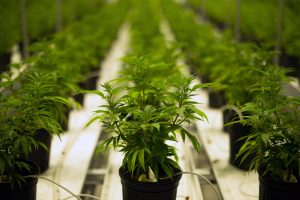 With the inauguration of President Joseph Biden in January and the attaining of a narrow majority by Democratic party in Congress, there's been some excitement in the cannabis space, as well as many questions revolving around one central unknown: How will the Biden administration and the swing in Congress leadership impact cannabis reform?
The Executive Branch
In the days leading up to his election, President Biden was criticized on his record of punitive justice for drug offenses, including his role in crafting federal policies in the 1980s and '90s related to the War on Drugs as the head of the Senate Judiciary Committee. However, his recent remarks while on the campaign trail indicate his leaning away from being tough on drug offenses and more toward support of pro-marijuana reforms. For example, President Biden has publicly stated that he intends to "decriminalize the use of cannabis and automatically expunge all prior cannabis use convictions," though critics note that he maintains that low-level drug offense convictions should require forced rehabilitation. President Biden also has stated on his website that he "will support the legalization of cannabis for medical purposes, leave decisions regarding legalization for recreational use up to the states, and reschedule cannabis as a schedule II drug so researchers can study its positive and negative impacts." Overall, it seems likely that the President may hold a favorable view of legalization of cannabis on a federal level.
Vice President Kamala Harris has also similarly faced criticism regarding her past record on drug offenses. In her career as a prosecutor, Harris oversaw over 1,900 cannabis-related convictions in San Francisco. However, Harris's more recent record seems to reflect her support for marijuana reform legislation. For example, in 2018, she endorsed the H.R. 1595, the Secure and Fair Enforcement (SAFE) Banking Act of 2019 (discussed briefly below) and the S. 1689, the Marijuana Justice Act, which would have removed cannabis from the Controlled Substances Act if passed. Furthermore, during the vice-presidential debates in October, she stated that the Biden-Harris administration, if elected, intended to "decriminalize marijuana, and [] expunge the records of those who have been convicted of marijuana" offenses.
The Electorate
Consistent with political and public sentiment, election day voting also indicated support for marijuana legalization on a state level, with several states passing pro-cannabis initiatives at the ballot box. For example, voters in Arizona passed AZ Proposition 207, also known as the "Smart and Safe Arizona Act." Under the Act, marijuana use for adults 21 years or older is legalized. AZ Proposition 207 also included establishment of a medical marijuana fund and sets forth rules for allowable possession and personal use. For example, users may possess or cultivate up to six marijuana plants for personal use at primary residences, and processing marijuana via manual or mechanical methods are permissible—but not chemical extraction or synthesis methods, which are impermissible.
The Legislators (and Legislation)
At the federal level, there are also several legislative acts that have stalled in the Senate but may see new action due to the shift in Senate leadership. Sen. Chuck Schumer, the current Senate Majority Leader, has indicated support for marijuana legalization, tweeting that he is committed to "end[ing] the federal prohibition on marijuana and undo[ing] [the] harms of the War on Drugs."
The SAFE Banking Act
Currently, due to the lack of federal legalization, cannabis businesses face exceptional and oftentimes insurmountable hurdles in gaining access to financial services from banks, even in states where marijuana use is legalized. By extension, such businesses are often forced to primarily rely on cash. The SAFE Banking Act, which passed in the House in 2019, proposes to "increase public safety by ensuring access to financial services to cannabis-related legitimate businesses and service providers and reducing the amount of cash at such businesses," and would allow financial institutions like banks and insurers to provide financial services to cannabis-related legitimate businesses without facing penalties. The SAFE Banking Act also provides protections for ancillary businesses, stating that proceeds from transactions involving cannabis-related legitimate businesses are not unlawful on the basis of being cannabis-related.
The Marijuana Opportunity, Reinvestment, and Expungement (MORE) Act of 2020 (H.R. 3884)
The MORE Act proposes the removal of marijuana from the list of scheduled substances under the Controlled Substances Act. Further, it proposes eliminating criminal penalties for people who manufacture, distribute or possess marijuana. The MORE Act, notably, also provides for social justice measures to ameliorate the harm done to communities from past drug enforcement related to marijuana. In particular, the MORE Act directs the establishment and funding of a grant program, the "Community Reinvestment Grant Program," to provide eligible entities with funds to administer services for individuals adversely impacted by the War on Drugs, including job training, legal aid, reentry services, and health education programs. The MORE Act passed in the House in December 2020.
The Strengthening the Tenth Amendment Through Entrusting States (STATES Act)
In addition to the SAFE and MORE acts, the STATES Act (H.R.2093), which was proposed on June 7, 2018, is another notable piece of legislation that may come to fruition. The STATES Act proposes, among other things, amending the Controlled Substances Act to exclude persons in compliance with state laws related to marijuana, thereby allowing states to have more power to determine its own legal approach to marijuana regulation.
H.R. 365 and H.R. 430
Furthermore, there have also already been other new pieces of cannabis-related legislation introduced in 2021. For example, H.R. 365, which would reschedule marijuana into schedule III of the Controlled Substances Act rather than schedule I, which is a highly restricted classification based on the belief that marijuana has no medical use and a high potential for abuse. H.R. 430 would prevent denial of veteran benefits by veterans who obtain medical marijuana under approved marijuana programs.
Additionally, another possibility that potentially might occur outside of Congress under the new Biden administration is reinstatement of various pieces of cannabis-friendly guidance that were repealed, such as the Cole memo, a Department of Justice memorandum issued by U.S. Attorney General James Cole in 2013. The memo advised law enforcement and prosecutors to focus only on "certain enforcement priorities that are particularly important to the federal government," such as preventing distribution of marijuana to minors and violence and firearm use in the marijuana trade, and preventing diversion of marijuana from states that have legalized it to other states. The Cole memo was rescinded by U.S. Attorney General Jefferson Sessions in 2018.
All in all, thanks to the recent shifts in the political landscape, 2021 looks as if it is shaping up to be a busy year for new developments in cannabis reform.]
---
RELATED ARTICLES
COVID-19 and Cannabis: The Pandemic Complicates the Prospects of an Already Complicated Industry
Going for the Green, Part II: Patents for Cannabis Plant Processing Methods, Coffee Pods and Condoms