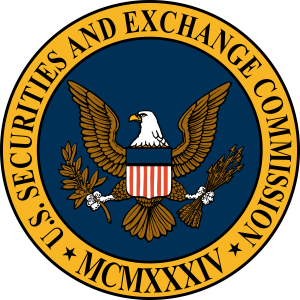 On February 14, the Securities and Exchange Commission (SEC) announced that it had entered into a settlement with BlockFi Lending LLC, a subsidiary of BlockFi Inc., (collectively BlockFi) over first-of-its-kind charges that BlockFi had failed to register the offers and sales of its retail crypto lending product, BlockFi Interest Accounts (BIAs), and that BlockFi had violated the registration provisions of the Investment Company Act of 1940. The charges and resulting settlement not only provide a path forward for BlockFi, but also provide clearer guidance to all players in the retail crypto market and especially those involved with crypto lending platforms.
The SEC charges against BlockFi stemmed from BlockFi's offering of its BIA product—which allowed investors to lend crypto assets to BlockFi in exchange for BlockFi's promise to provide a variable monthly interest payment. The SEC found: (1) the BIAs were securities under applicable law that required BlockFi to register its offers and sales of BIAs; (2) BlockFi failed to make the necessary registration or to otherwise qualify for an exemption from SEC registration; (3) BlockFi operated for more than 18 months as an unregistered investment company because it issued securities and also held more than 40 percent of its total assets, excluding cash, in investment securities, including loans of crypto assets to institutional borrowers; and (4) BlockFi made a false and misleading statement for more than two years on its website concerning the level of risk in its loan portfolio and lending activity.
BlockFi did not admit or deny the SEC's findings, but it agreed to a cease-and-desist order prohibiting it from violating the registration and antifraud provisions of the Securities Act and the registration provisions of the Investment Company Act. BlockFi also agreed to cease offering or selling BIAs in the United States and has placed a statement on its website that "[a]s of February 14, 2022, the BlockFi Interest Account (BIA) is no longer available to new clients who are U.S. persons or persons located in the U.S. and existing U.S. clients with BIA accounts are unable to transfer new assets to their BIAs." Instead, BlockFi has announced that it intends to register under the Securities Act of 1933 the offer and sale of a new lending product—BlockFi Yield (BY), which BlockFi anticipates to be the first SEC-registered crypto interest-bearing security.
As part of the settlement, BlockFi also agreed to pay a $50 million penalty and attempt to bring its business within the provisions of the Investment Company Act within 60 days. Furthermore, BlockFi also agreed to pay an additional $50 million in fines to 32 states to settle similar charges in parallel actions.
SEC Chair Gary Gensler has said the settlement "makes clear that crypto markets must comply with time-tested securities laws, such as the Securities Act of 1933 and the Investment Company Act of 1940" and "demonstrates the Commission's willingness to work with crypto platforms to determine how they can come into compliance with those laws."
Looking forward, Gurbir S. Grewal, Director of the SEC's Division of Enforcement had the following key advice for crypto lending platforms:
Crypto lending platforms offering securities like BlockFi's BIAs should take immediate notice of today's resolution and come into compliance with the federal securities laws.
Adherence to our registration and disclosure requirements is critical to providing investors with the information and transparency they need to make well-informed investment decisions in the crypto asset space.
Given the size of the settlement amount at issue here and the explicit warnings provided by the SEC as part of the settlement, now is the time to take a second look to ensure your crypto offerings are in compliance with SEC registration and disclosure requirements.
---
RELATED ARTICLES
With Facial Recognition, Responsible Users Are the Key to Effective AI
Skin in the Game: A Second Take on Copyright and Tattoos in Video Games