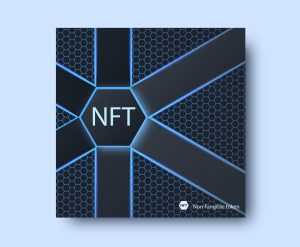 Over the past few months, non-fungible tokens (NFTs) have exploded in popularity in the worlds of visual arts, sports memorabilia, bobbleheads, and now, music. We have recently seen multiple high-profile NFT releases from artists such as the Weeknd, the White Stripes, Kings of Leon, Linkin Park's Mike Shinoda, and Steve Aoki, kickstarting a trend as musicians reeling from over a year without touring seek new ways to engage with fans.
As we have previously discussed, NFTs are unique blockchain-based tokens that can stand in for virtually any digital or physical asset. They are generally sold and resold through online exchanges or marketplaces such as Nifty Gateway or crypto.com, and depending on the platform, buyers can make purchases via direct withdrawal from their bank account or using various cryptocurrencies. So, why NFTs for music?
First, as mentioned above, many musicians have lost significant revenue over the past year as the pandemic made touring impossible. NFTs provide a new opportunity to recover some of that lost income. Cynics may say that artists are just capitalizing on investors' excitement and euphoria, and to a certain degree, they may be right. Electronic dance music artist 3LAU brought in over $11 million in NFTs auctioned in one night in February, including a single NFT that gave the winning bidder a custom-created song by 3LAU, access to unreleased music, and a vinyl version of 3LAU's Ultraviolet album. Others may counter that NFTs encourage artists to flex their creative muscle, leading to unique offerings like the White Stripes' NFT sale of a visualizer of the Glitch Mob's remix of the stadium-rock staple, "Seven Nation Army."
Another appeal of NFTs is the exclusivity they can afford collectors and fans. In 2015, Wu-Tang Clan's single printing of their album, Once Upon a Time in Shaolin, was famously purchased at auction for $2 million by infamous pharma bro Martin Shkreli. Not to be outdone, 3LAU's highest-grossing NFT fetched $3.6 million and included the opportunity to collaborate with the artist on a brand-new single, which would be tokenized as a one-of-a-kind NFT. Although such a purchase is well out of reach for the vast majority of fans, wealthy individual investors and collectors eyeing return on their investment may see NFTs as a way to diversify their portfolios. For those of us who are not billionaire investors, options for fractionalized ownership of NFTs are developing, further muddying the waters regarding what rights NFT owners actually hold.
Although 3LAU's $3.6 million NFT may be an outlier, musicians have found other ways of creating exclusivity. Kings of Leon's latest album, When You See Yourself, was only sold as an NFT for two weeks. There was no limit to the number of NFTs that could be sold during that time, but none would be made after those two weeks ended, making a uniquely market-driven collectors' edition.
One significant potential benefit to musicians selling albums as NFTs is the opportunity to recover revenue from secondary sales. When physical media are sold, such as CDs or vinyl albums, artists receive a percentage of the first sale of each copy. However, artists do not typically receive royalties from any further sales. While Wu-Tang Clan received an admirable return from the sale of the one copy of Shaolin, if Shkreli were to later flip that album for twice the auction price, the band would not see any of that increased value. Because NFTs are smart contracts on the blockchain, specific terms to pay the original artists a percentage of any subsequent sales—a sort of perpetual royalty—can be baked into the NFT itself. It's important to note, however, that this feature may be circumvented by wrapper contracts that essentially override the original terms, as the founder of Ethereum recently pointed out.
Fans may also realize benefits of their favorite artists' NFT offerings, including special versions of musicians' merchandise, NFT-only tracks, and opportunities to engage with artists. NFT buyers of Kings of Leon's When You See Yourself received a special version of the album art as well as a special edition gold-colored vinyl record of the album. In many instances, fans who have purchased NFTs may have a built-in marketplace to resell items, as many platforms allow items to be resold on the original platform.
As with other works of art sold as NFTs, questions remain regarding the intellectual property rights that purchasers of music NFTs acquire, and the terms will generally need to be spelled out on a case-by-case basis at the point of sale. Creators and purchasers should be careful to understand the scope of the rights being transferred and reserved when buying and selling NFTs.
---
RELATED ARTICLES
Fungible Banksy: NFTs, Copyright and Digital Art Collide with the Burning of Morons