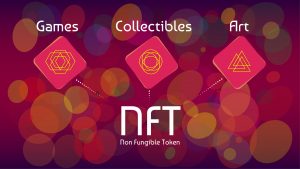 Anyone who follows the crypto space knows that non-fungible tokens (NFTs) are all the rage of late. We have written on the subject previously on multiple occasions, particularly with respect to NFTs that tokenize works of digital art. (For a primer on digital art NFTs, check out prior posts here and here.)
As innovators continue to push the limits with respect to digital assets and blockchain technologies, a "new, new thing" has emerged recently, with the potential to further disrupt and revolutionize the digital art market (and the markets for digital assets generally): Fractionalized NFTs.
The recent sale of Beeple's Everydays — The First 5000 Days for $69.3 million dollars (inclusive of fees) to a cryptocurrency entrepreneur who uses the pseudonym MetaKovan has brought fractionalized NFTs into the limelight.
Prior to the purchase of Everydays, MetaKovan had previously purchased other Beeple works of digital art and through his Metapurse fund, divided ownership of this portfolio of NFTs into blockchain-based B20 tokens and sold those to the public.
MetaKovan's purchase of Beeple's Everydays has led to speculation that, given the Metapurse fund's prior history of creating fractionalized NFTs, the company will likewise attempt to monetize its purchase of Everydays by selling tokens representing some type of fractionalized interest in the Everydays NFT. A plan to subsequently offer a fractionalized NFT with respect to the work, some in the investment community have speculated, might be a possible rationale behind the eye-popping price that Everydays commanded at auction.
Allowing potential investors to participate in highly prized NFTs, through fractionalized NFTs or other means, is an interesting concept. Some investors may find such tokens appealing, as they may allow an ordinary investor to diversify their investment holdings into a nontraditional asset class—fine art—an area generally only within the purview of the ultra-wealthy.
However, what rights an investor in a fractionalized NFT token actually gets is less than clear, and would likely be dependent on the particular project, negotiated terms and token involved, among other things. In the case of the B20 token, for example, the publicly available information relating to such tokens is limited. (A description of how the token works can be found on this website.) There has been recent speculation about whether offering fractionalized NFTs could be considered a security under U.S. federal securities laws.
Indeed, the creation of fractionalized NFTs—which are essentially fungible tokens tied to non-fungible (i.e., unique) digital assets—has recently caught the attention of U.S. regulators. Speaking at a recent conference, the U.S. Securities and Exchange Commission (SEC) commissioner, Hester Peirce, the so-called "Crypto Mom," warned that issuing fractionalized NFTs could be considered investment contracts under U.S. federal securities laws. According to Peirce, when selling fractions of individual NFTs, or NFT baskets, "you better be careful that you're not creating something that's an investment product, that's a security." She warned investors that the "definition of security can be pretty broad," and to ask questions and be careful.
An analysis of whether or not any particular fractionalized NFT is a "security" is beyond the scope of this blog post. The regulatory framework governing digital assets is rapidly evolving, and it will be interesting to see how regulators approach digital art fractionalized NFTs specifically. For now, in light of the Crypto Mom's recent comments, investors may want to consider, among other things, the risk that any fractionalized NFT token may potentially be deemed a security by regulators when making their investment decisions. Even with "new, new things" such as fractionalized NFTs, the old adage "caveat emptor" holds true.
---
RELATED ARTICLES
Fungible Banksy: NFTs, Copyright and Digital Art Collide with the Burning of Morons