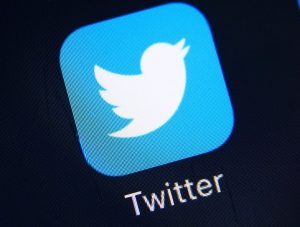 In a time when information is increasingly shared through social media, companies—particularly publicly traded ones—must recognize and consider the potential legal ramifications that could arise from statements made by executives, board members, and/or other employees about the company on social media. Though the actions of a certain well-known technology entrepreneur have provided perhaps the most prominent example of these ramifications, there are plenty of other cautionary tales reminding us that a powerful marketing tool that allows company CEOs to connect directly with consumers carries a host of possible legal consequences. Among the most potentially damaging—time-consuming and costly securities-related litigation, both with complaints involving the SEC and private shareholder litigation.
The SEC Is Watching…
Section 10(b) of the Securities Exchange Act of 1934 states it is "unlawful for any person … to use or employ, in connection with the purchase or sale of any security registered on a national securities exchange … any manipulative or deceptive device or contrivance in contravention of such rules and regulations as the Commission may prescribe as necessary or appropriate in the public interest or for the protection of investors." SEC Rule 10b-5 states it is unlawful "for any person … (a) to employ any device, scheme, or artifice to defraud, (b) to make any untrue statement of a material fact or to omit to state a material fact necessary in order to make the statements made, in the light of the circumstances under which they were made, not misleading, or (c) to engage in any act, practice, or course of business which operates or would operate as a fraud or deceit upon any person."
There's little doubt that social media posts from powerful individuals have influenced markets. For example, Toyota lost $1.2 billion in value within five minutes of a negative tweet from President Trump regarding the location of a new Toyota plant being built in Mexico. Airplane manufacturer Boeing, at least briefly, lost nearly $1 billion off its share value after President Trump criticized the company's government contracts as "out of control."
The SEC has investigated numerous companies over social media posts by company executives. Six years ago, the agency investigated Netflix CEO Reed Hastings's announcement on social media that Netflix subscribers had passed the one billion hours viewed milestone. Although the SEC ultimately determined it was acceptable to announce key information and stats on social media channels, investors must be made aware that such announcements will occur on those platforms.
More recently, music producer DJ Khaled and boxer Floyd Mayweather Jr. were charged by the SEC with promoting investments in initial cryptocurrency coin offerings (ICOs) without disclosing that they had been compensated for doing so. Mayweather and Khaled each promoted Centra Tech's ICO on their social media accounts. Mayweather failed to disclose that he received $300,000 from three different ICO issuers, including $100,000 from Centra Tech. Khaled failed to disclose receiving a $50,000 payment from Centra Tech. While Khaled and Mayweather both settled with the SEC, the SEC has continued investigating and charging Centra Tech with securities violations.
…and So Are the Shareholders
Social media posts from company executives can likewise result in potentially costly private shareholder litigation. An October decision involving Deciem and its founder out of the Canadian courts provides such an example of when an executive's social media behavior can result in unnecessary, costly lawsuits. Deciem, founded by Brandon Truaxe in 2013, is a beauty and skincare company that owns multiple brands mainly focused on skin and hair care. It quickly became extremely successful, so much so that Estée Lauder bought a minority stake in the company in 2017. However, issues arose when Mr. Truaxe took control of Deciem's social media accounts and began exhibiting bizarre and erratic behavior on social media. He also used Deciem's social media accounts to publicly sever ties with collaborators. These actions, among others, resulted in the resignation/termination of Nicola Kilner, Deciem's co-CEO.
The issues with Mr. Truaxe and his use of Deciem's social media accounts came to a head when Mr. Truaxe announced (through social media) that all Deciem stores would be temporarily shut down and Deciem's website went dark. Facing significant potential losses from its 28-percent ownership stake, Estée Lauder filed suit requesting an injunction against Mr. Truaxe, seeking his removal from the company and the appointment of Nicola Kilner as the sole CEO, along with barring Mr. Truaxe from hiring and firing employees and issuing statements on Deciem's social media accounts. On October 12, 2018, an Ontario judge sided with Estée Lauder, removing Mr. Truaxe as CEO and member of the board.
Did We Mention the SEC?
The Securities Exchange Act of 1934 is not the only source of SEC-related regulation of which executives can run afoul. Violations of Regulation FD could also be implicated by any release of corporate information on social media. Regulation FD prohibits the selective disclosure of information by publicly traded companies and other issuers of securities, generally providing that when an issuer discloses material nonpublic information to certain individuals or entities, the issuer is required to make a public disclosure of that information either simultaneously (if an intentional disclosure) or promptly (if a non-intentional disclosure) to promote full and fair disclosure and equal access to material corporate information for both institutional and individual investors.
Ultimately, companies must ensure they have appropriate controls and policies in place to vet the social media statements and disclosures made by its executives about any corporate events. This may sound obvious, but the examples in this article are just a small sample of the many ways this particular bit of obvious has failed to be incorporated into company procedures and executive behaviors. Until that happens, everyone is watching.
---
Related Articles:
Twibel Warfare: To Retweet or Not to Retweet Is Still the Question
Debtors Beware: Social Media Knows Where Your Assets Are Buried
Should Social Media Have a Role in Mergers and Acquisitions?